When I opened these old letters from the 1920s this morning I almost felt guilty.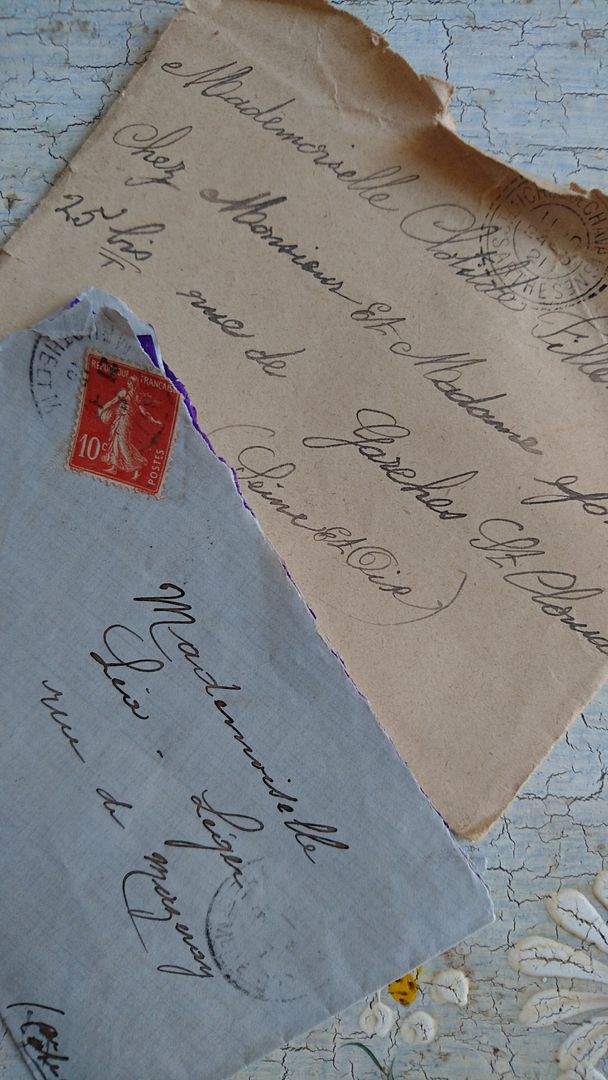 Written from a soldier to his "Grand Amour" Clotille he embraces her with all his heart and sends her a million kisses.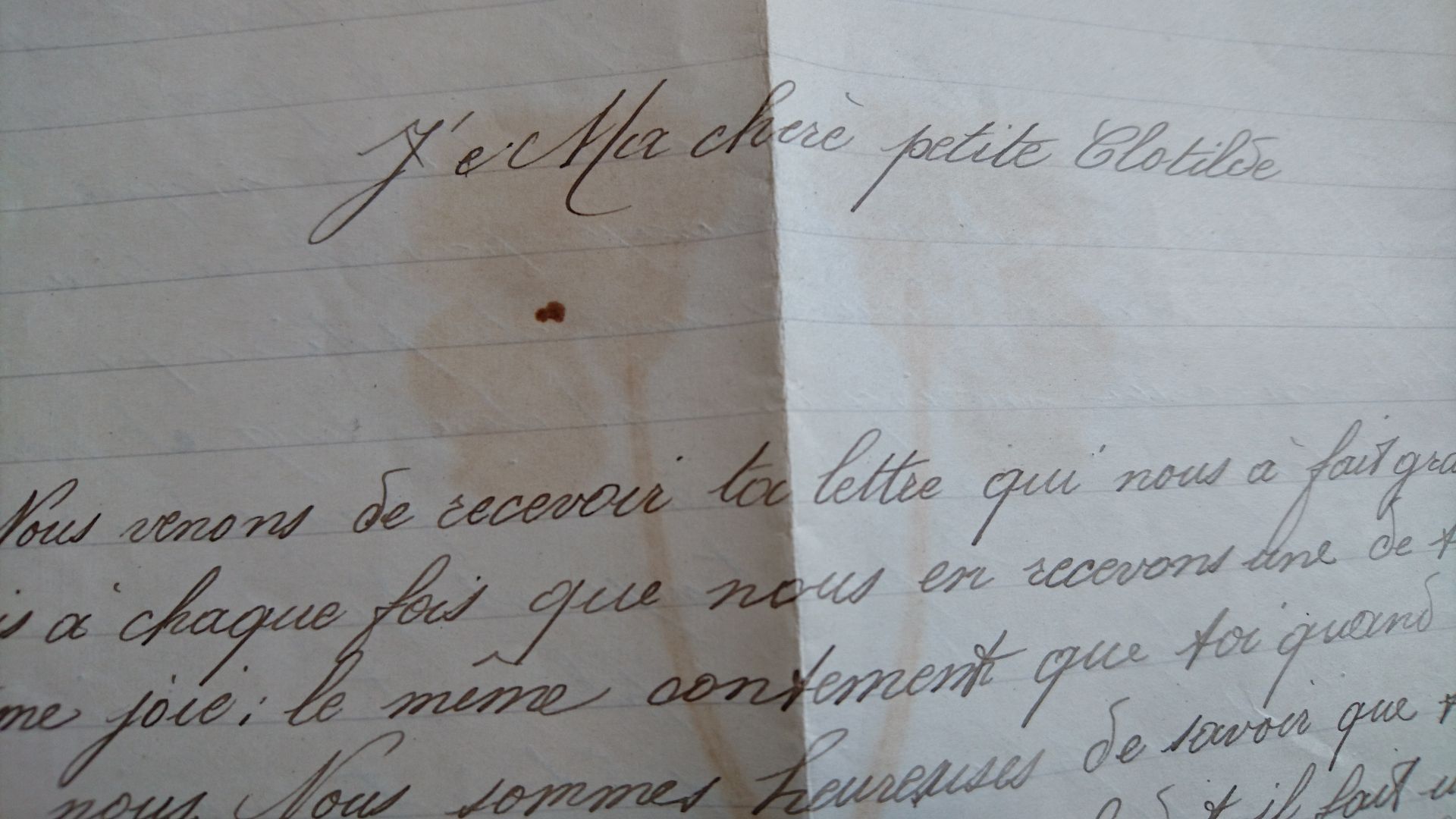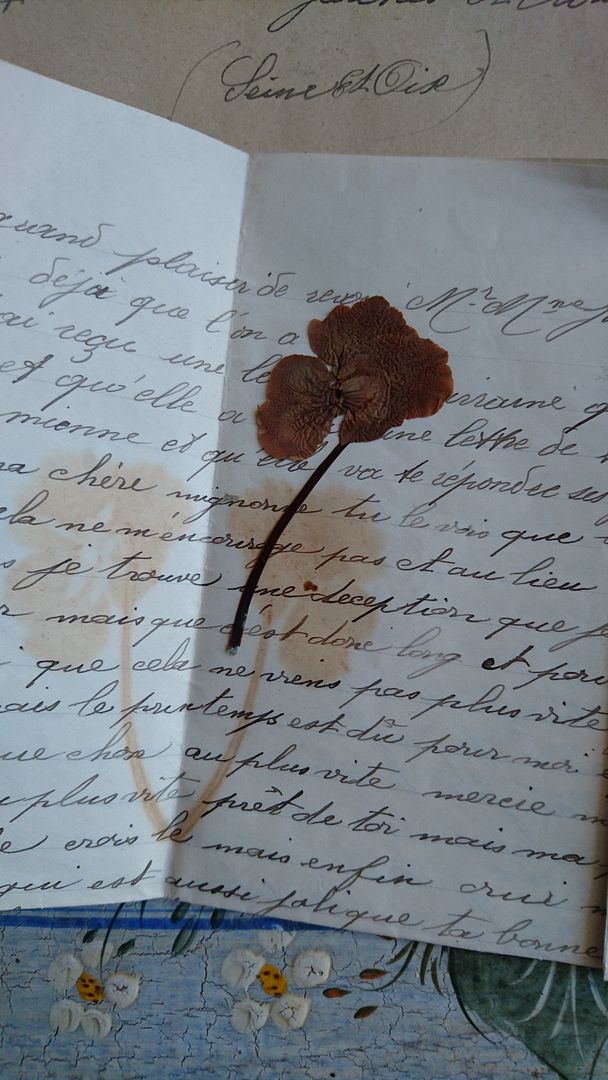 The little flower has been between that folded letter for over 80 years.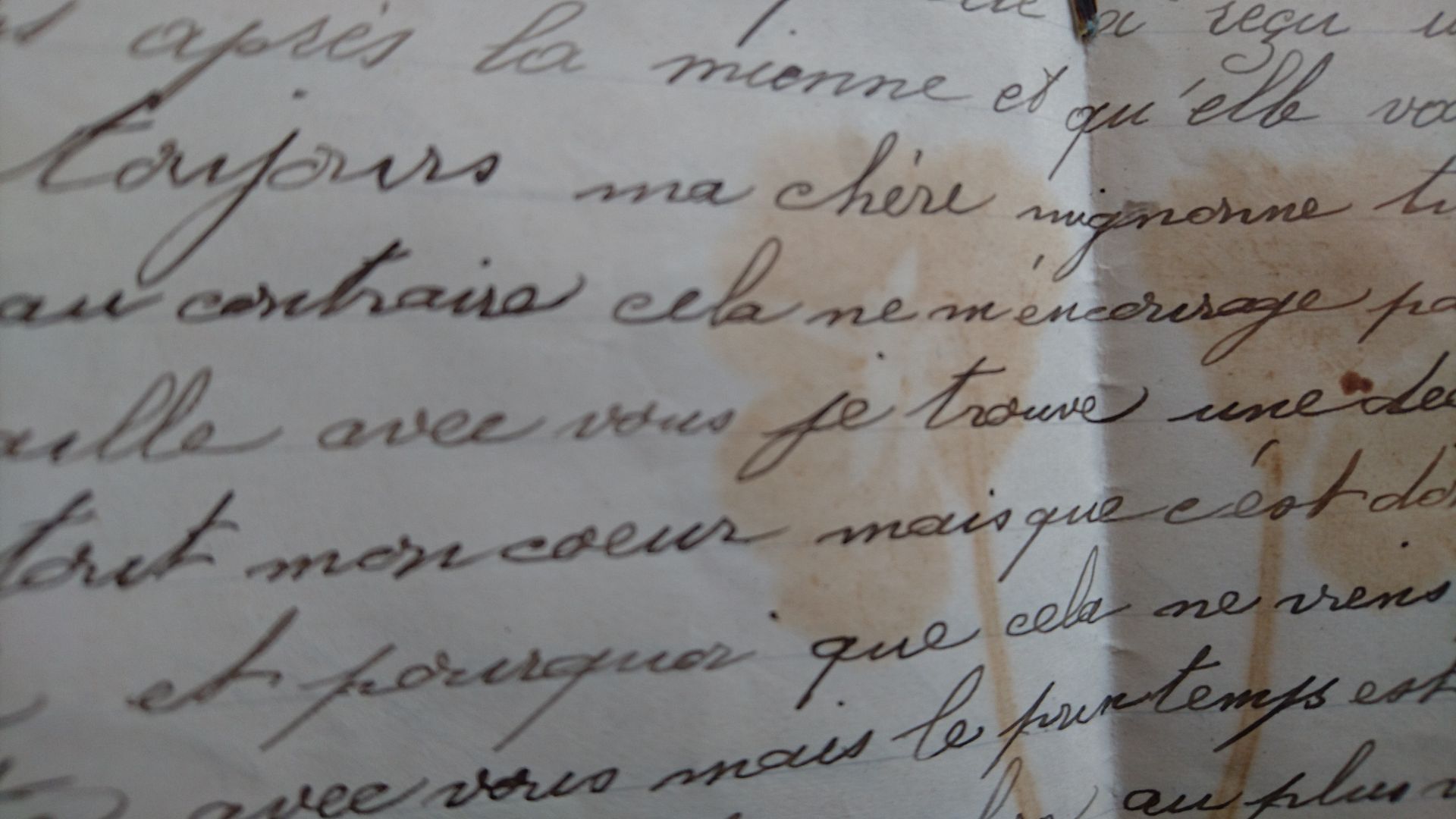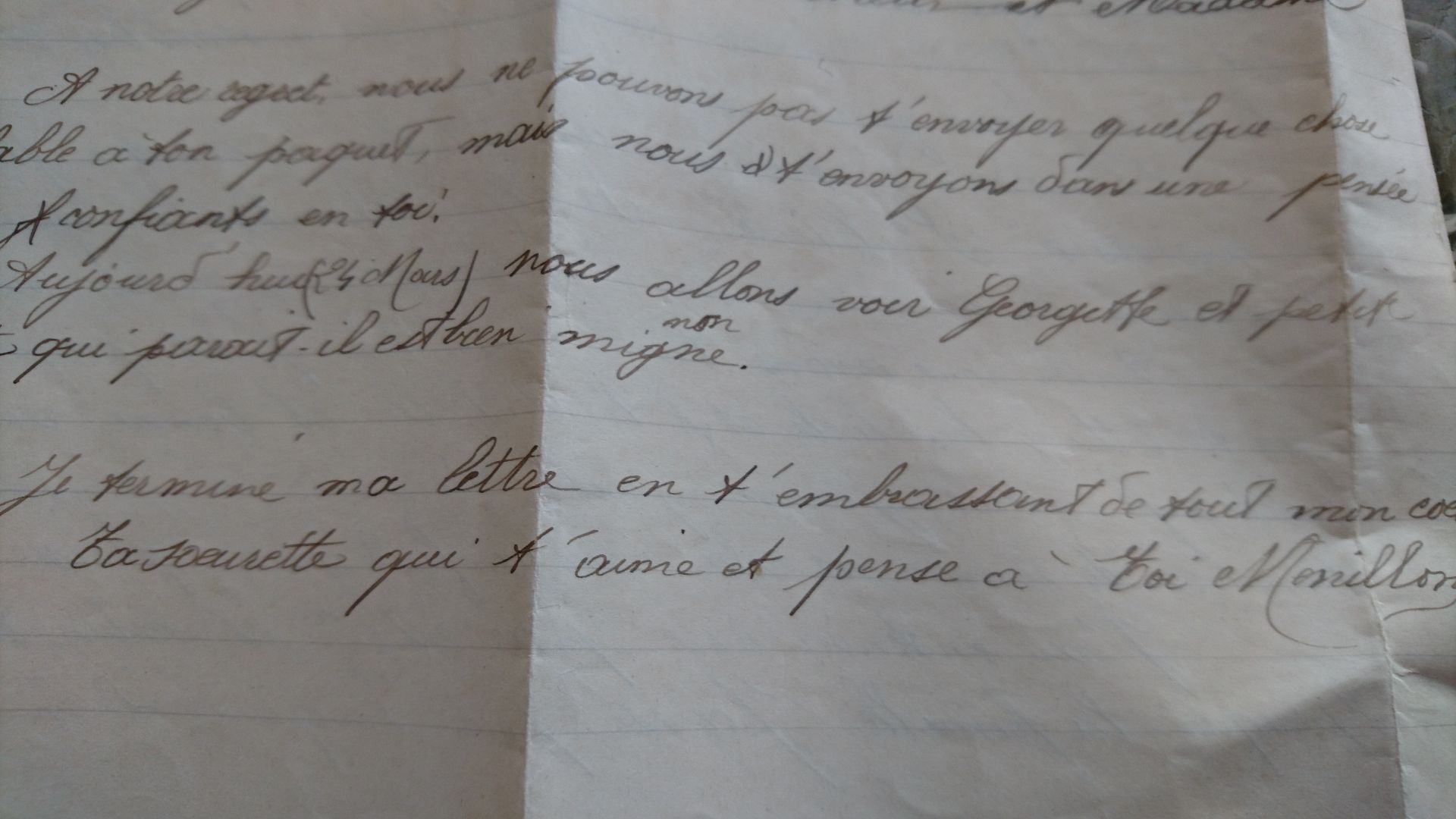 I wonder how their lives continued?
I have listed this batch of sweet moments in time in my Etsy shop.
May you days be filled with love just as those of Clotille....
A la prochaine mes belles
xxxx