I found this adorable little mademoiselle`s silver hallmarked ring today tucked into it`s original velour box.
I thought how romantic would it be if a sailor had given it to his little girl as a love token before going off to sea.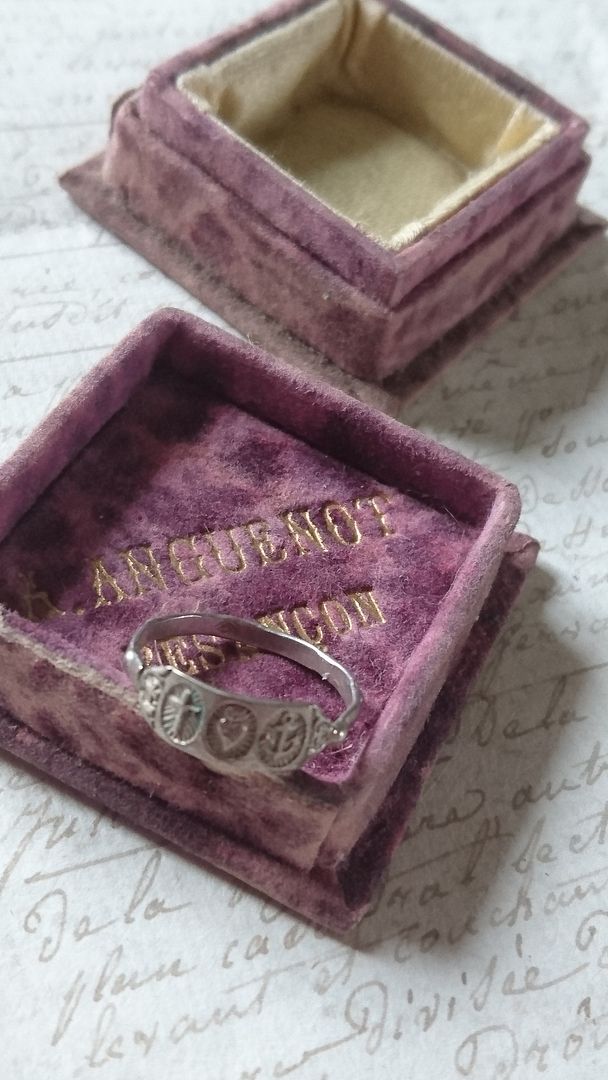 And then I found this quote.............. .
.Cross is a symbol of faith, anchor is the symbol of hope and the heart is there for love/charity. Cross and heart are considered symbols of faith and love in the secular symbol interpretation as well, while the interpretation
of anchor as a symbol of hope lies in the idea of a safe haven, safe harbour for the sailors in storm, and it is referenced in Epistle to the Hebrews in the New Testament: We have this hope as an anchor for the soul, firm and secure. It enters the inner sanctuary behind the curtain.
Coming up in my Ebay store this week.....beautiful...unique and evocative