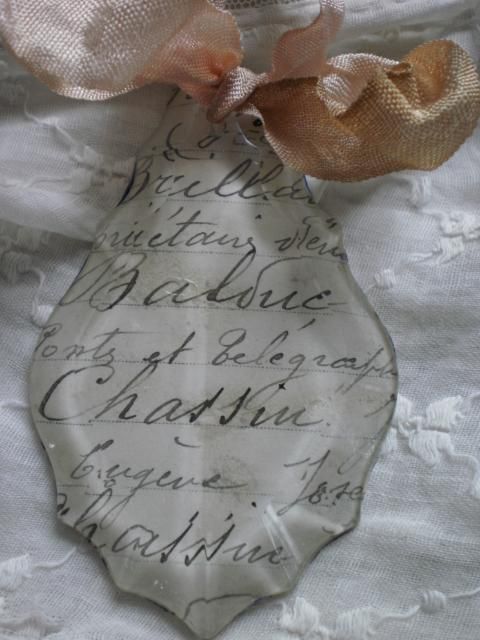 Last time I was in Venice I saw a stunning antique chandelier dripping with faceted lustres. Some of the glass pampilles had been backed with silk damask and the effect was divine. I was absolutely captivated by the look and have finally got round to finding out the old distressed ribbon and chandelier pieces I have saved to see what I could do and here are the results...........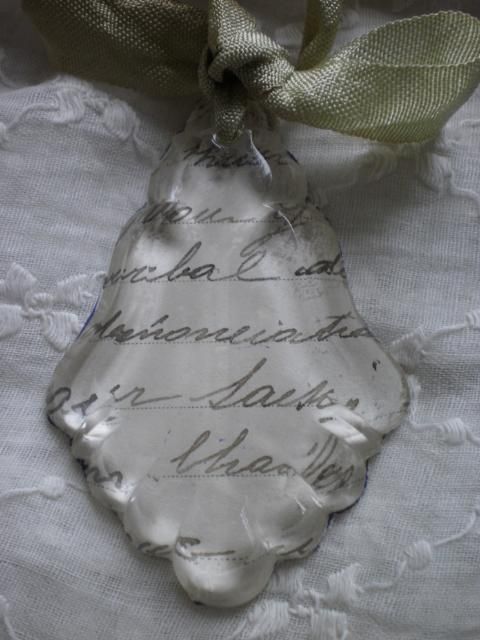 I am going to try making some with morceaux of old toile I have stashed away............
My Christmas tree could be quite a display this year!
A la prochaine mes belles............