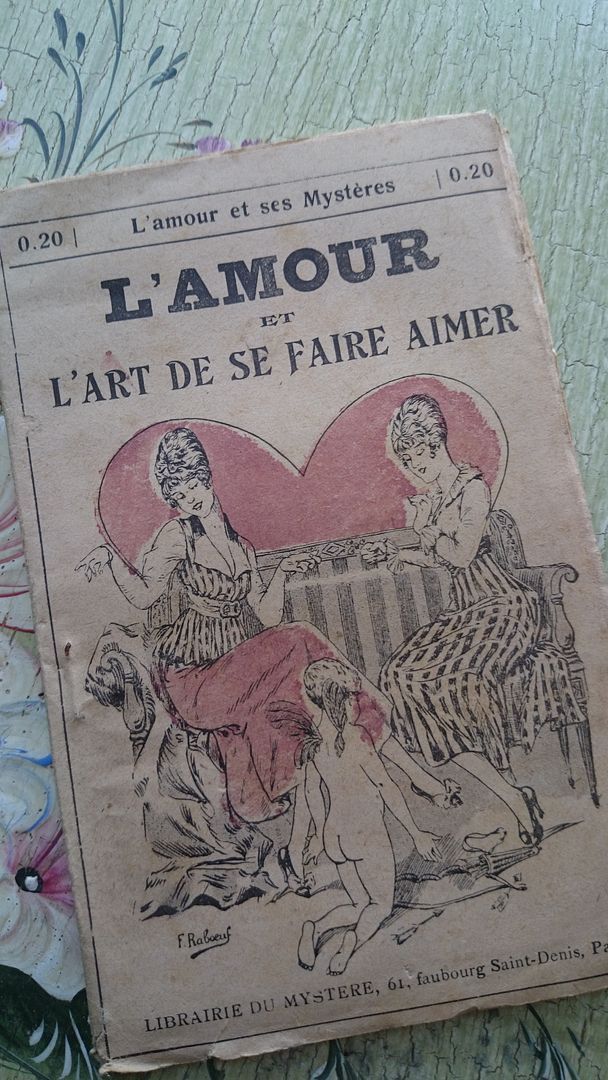 Woo me....Woo me....I yearn to be woo`d!!!
This divine little booklet has come out of the attic clearance boxes just in time for Valentine`s day.
L`Amour et L`Art de se faire aimer....roughly translated as Love and the art of being loved.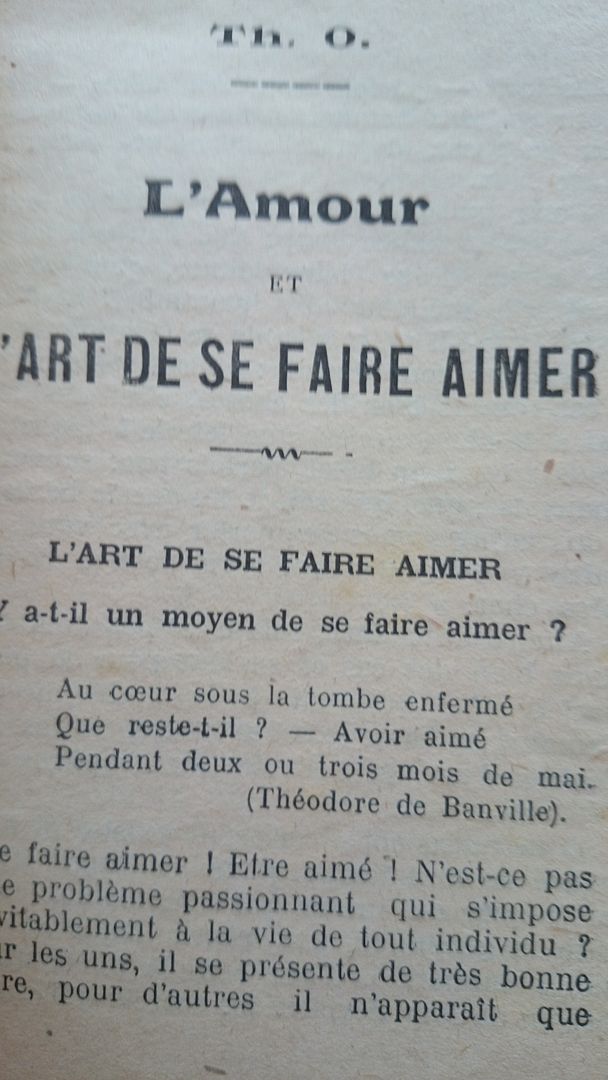 I love the chapters within:
Love tips & hints
The means to be loved
Financial methods (?!)
Little gifts
Diplomatic means
Dancing
Sports (!)
Exceptional circumstances
Love & Jealousy
The romantics
Bold means
I shall be reading more into the "exceptional circumstances" and "sports"!!!!
This little treasure is being listed tonight.
Bon weekend mes belles and may it be filled with "Amour".
xxxx