Just a quick post to show you two of my favourite treasures truffles in Paris.
This 18th century pencil drawing of Cupid is captivating....
Titled " He smiles and Smites"...
J`adore!!
Also this wonderful gilt and pearl 19th century couronne tiara...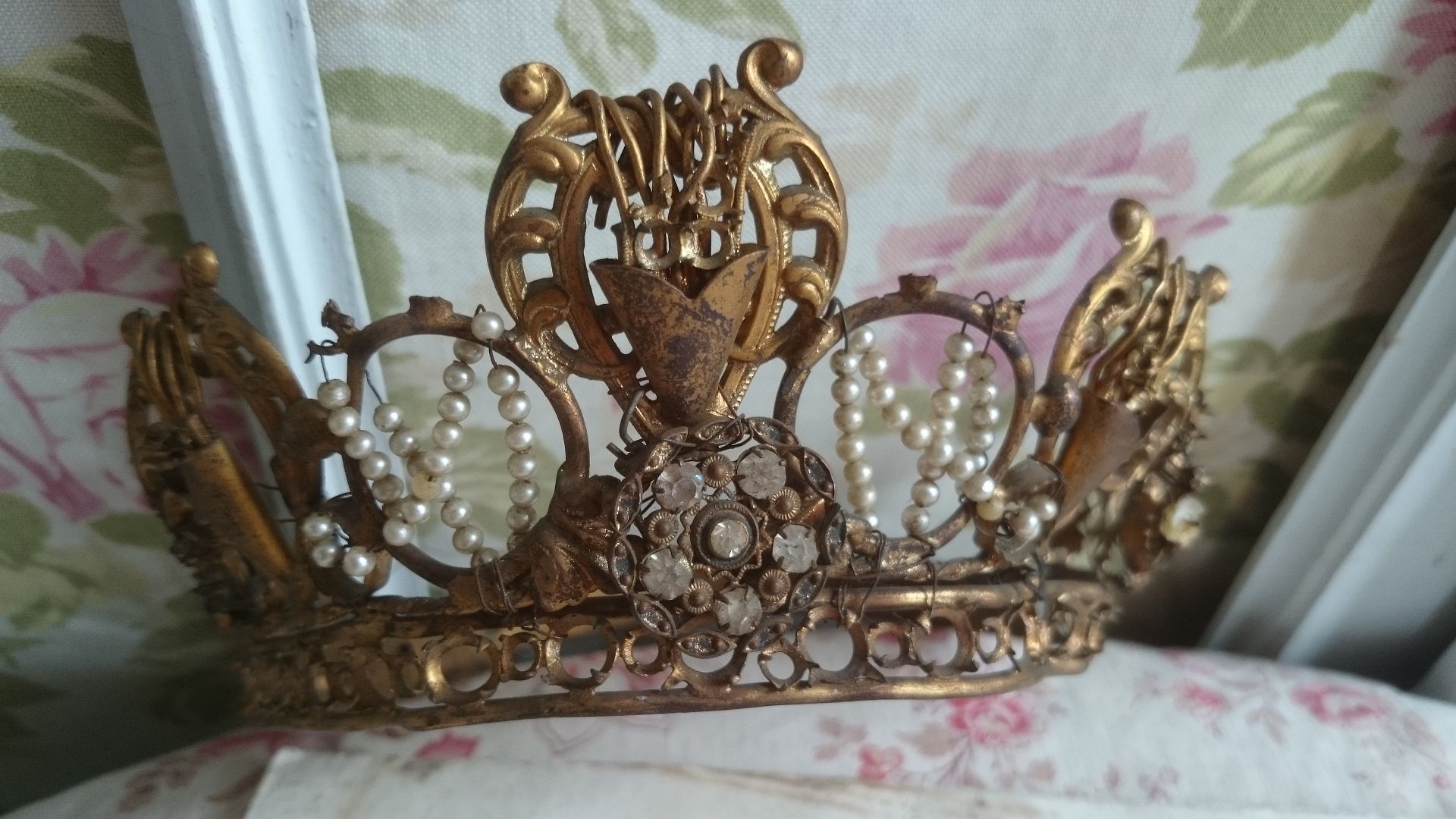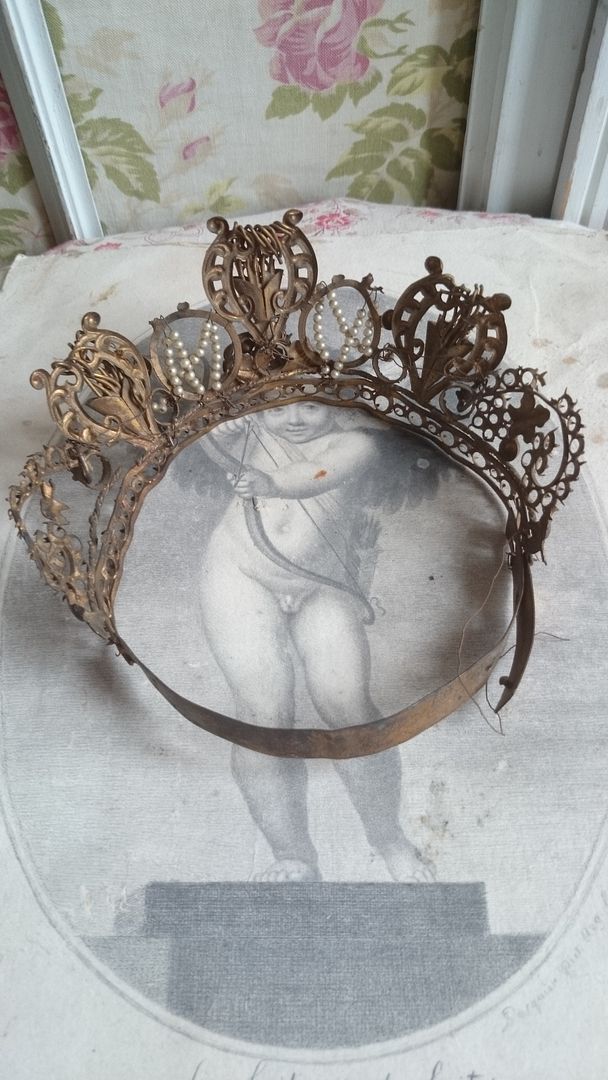 Both of these treasures are being listed tonight.
As we speak the chateau is like a huge packing station as Tartelette`s treasures are being wrapped for shipping!
I must make sure that Sir Digbert Fanshaw Brownshaw is not hoisted into one of the packing crates!!!
A la prochaine mes belles