Even I know that at Christmas I am a nightmare to buy for and friends and family tear their hair out trying to decide what I would like.
But Frou Frou knows me Sooooooo well.........................just look what she found for me!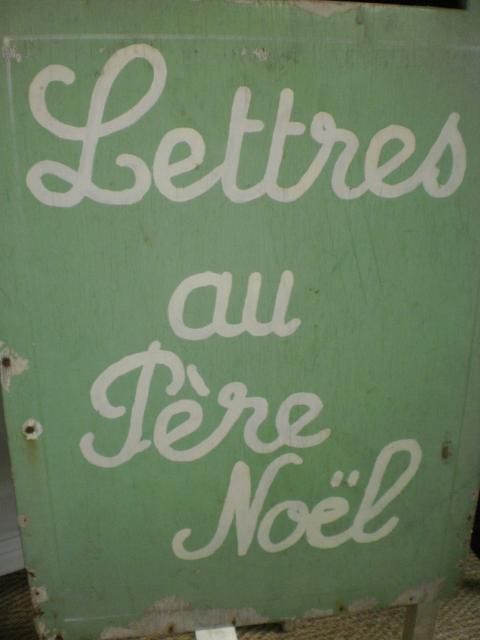 This delicious shabby chic treasure was placed in a school hallway for children to post their letters to Pere Noel..............
timeworn, battered and tattered and I absolutely adore it!
Will I be packing it away to bring it out next Christmas to place it next to the tree? That is a huge " Non madame" !
I am going to find somewhere so I can see it all the time and it will be Christmas all year round!