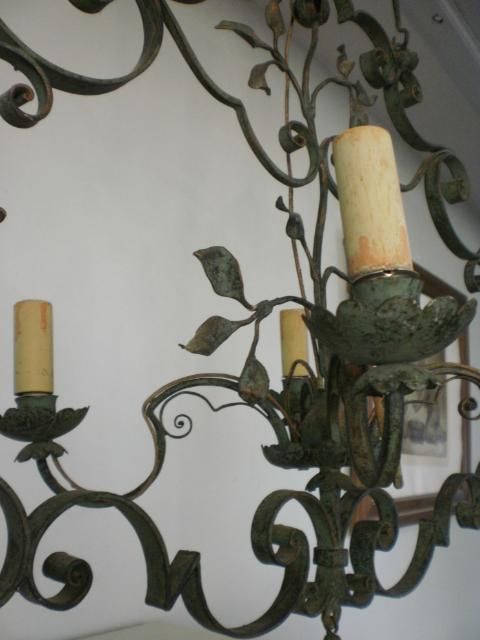 Of course I couldn`t stay in bed yesterday morning.....not when there is a brocante....no matter how small !! I know Abby of My Spotty Pony told me I shouldn`t go out truffling too soon but I was a violation to the code and didn`t pay attention!!! Sorry Abby!
http://myspottypony.blogspot.com/
It was quite easy to twist Mark`s arm to get up whilst it was still pitch black outside as this Winter brocante always had a steaming urn of mulled wine on offer!
It was held in an old cattle market where the light is quite dim until daylight appears but I still managed to spot something wonderful hanging in the shade against a wall. A little closer truffling and I found this wonderful old iron church chandelier..............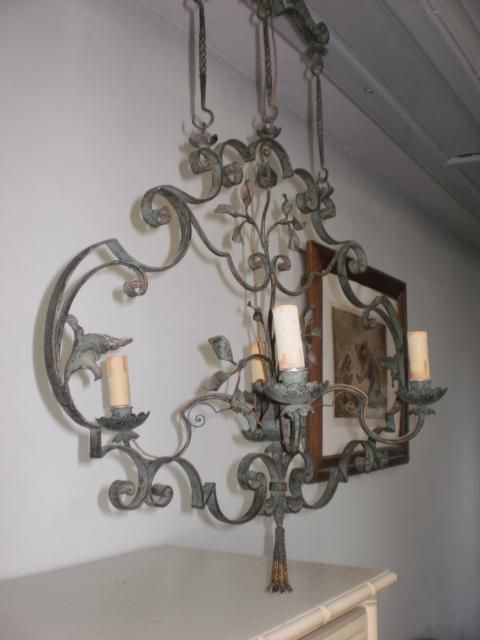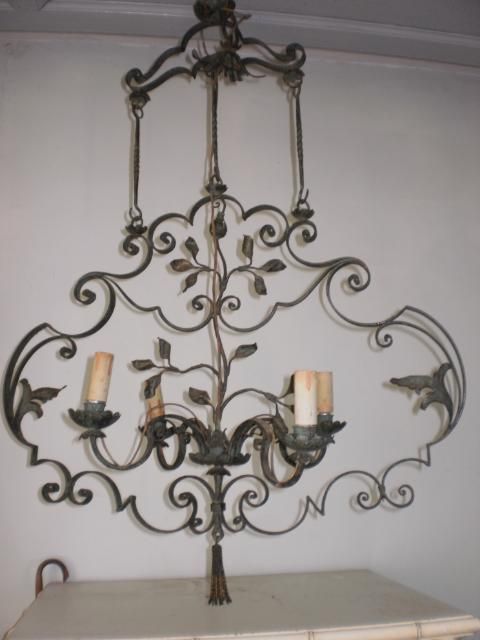 I took it out into the early light just as the sun was coming up and ooooooohhhh................the verdi gris finish is second to none!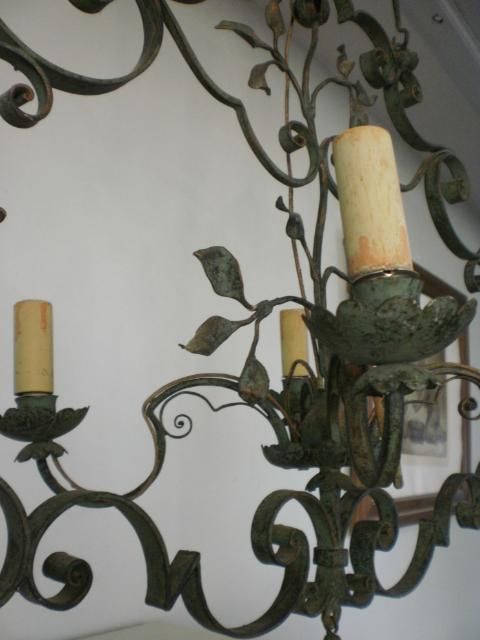 The photographs really don`t do it justice!
Chalky soft green with a look that simply could not be reproduced. The old cord covered wiring is still in place and I was told it had hung over a church altar for many years.
It`s enough to make you don a cassock and join the church choir!!!