Ever since our move to Normandie in 2005 I have been enthralled by a small drapery/tailors shop in our local small town. It opened in the early 1920s - and has remained open ever since until last year when the owner, in her eighties, could no longer run it.
Filled inside with clothes from the1940s and 50s, the window display of wrap-around aprons and ditsy floral dresses has always had me in fits if laughter. It is as if the fashions have stood still in time - whilst the shop has remained open .
On market days the shop was always busy, elderly ladies, their baskets brimming with produce, going in for a chat with the owner - and often ending up giggling like teenagers as they chatted away.What stories/memories they must have to recount.
I have always said that I would go in and ask madame if she had any old stock for sale but I never got round to it. I always imagined every dealer in the area would have done the same.
The town itself saw heavy fighting in WW2 (the town was the first in France to be liberated by US airborne troops in the early morning of D-Day (June 6th 1944) and receives many visitors each year. The shop carried on trading as normal during the war years; and the two photographs here show it (right of pictures) soon after the town had been liberated by the US troops.
Last year the owner sadly passed away and the blinds have been drawn ever since. It felt like the end of an era and a sad loss for the town with another piece of its history set to disappear.
Yesterday I had a phone call from a house clearer telling me that he had been given the job of emptying the four floors of shop, that he had been working through it all for four days and had thought of me! Would I like to go and see if there was anything there I wanted? OH MY!!!! At last........... my chance to go through those doors into the shop's inner sanctum!. I left our house pulling on my coat and shoes at the same time!!
The contents of the shop had been mostly packed away by the time I arrived; box upon box to sort through but I truffled through what remained unpacked. The first thing I found were "black out" curtains, obviously for use at the shop
windows during the war. After checking out the ground floor, I gingerly stepped on the somewhat rickety stairs which lead up to the first floor - and what I sight met my eyes.................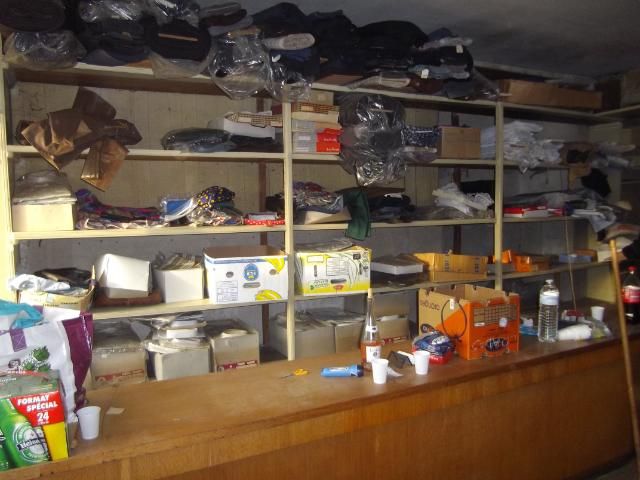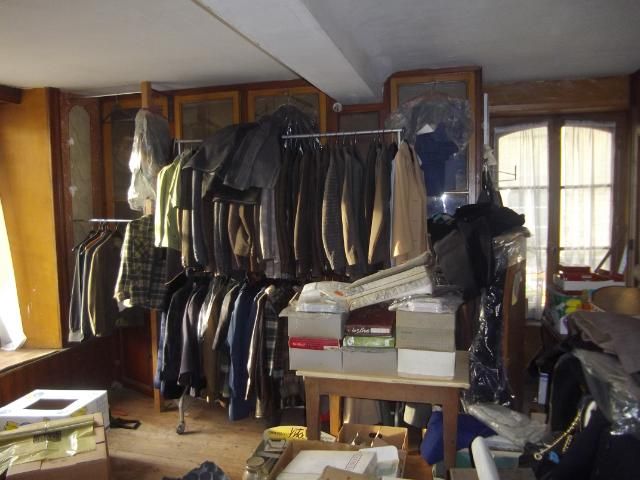 ....row upon row, box upon box of 1940s mens suits and shirts. Mark opened an armoire to find a host of divine 1940s gentlemans overcoats all still with their original labels. Stunning to say the least - and Mark now has a wonderful vintage winter coat to wear!
Four floors of heaven is all I can say! 1920s hats, Siegell & Stockman display stands, advertising pieces, bolts of top quality wool tailors suit fabric and even all the old invoices for the shop dating back to 1919, tied with string.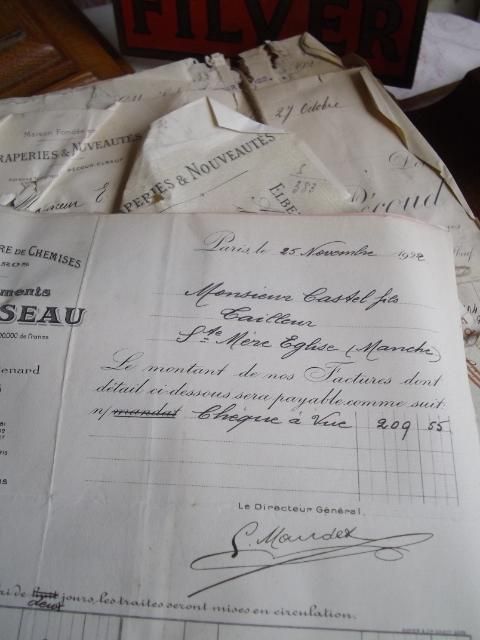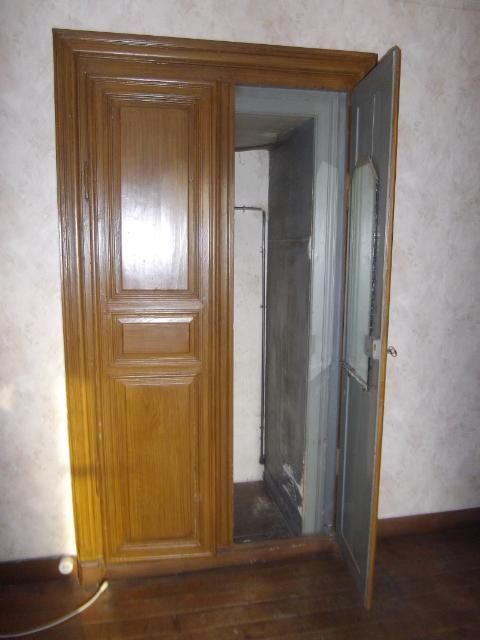 Every cupboard and armoire emptied and packed, and then, opening another door to find......
..another stairway, very narrow leading up to the attic. It, too, was filled with treasures and, through the skylight.....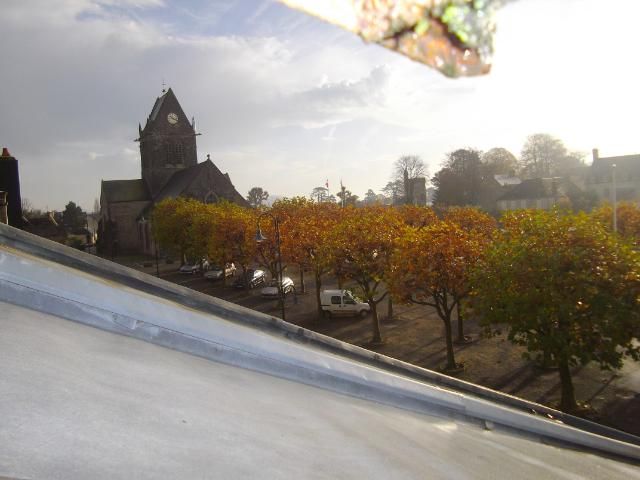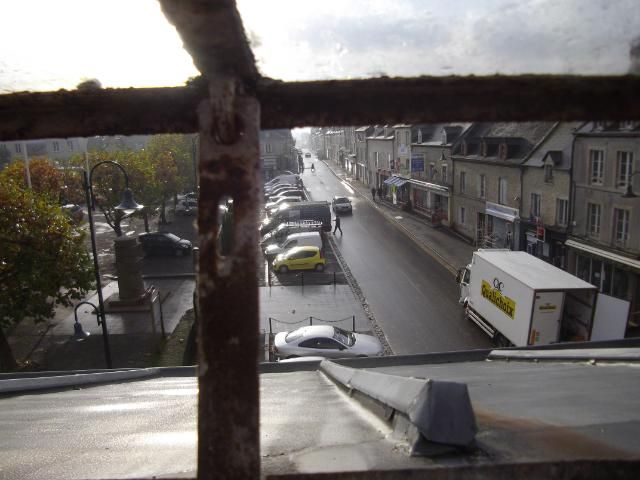 .......Mark took these two photographs looking down over the old tin roof. This would have been Madame`s view of the church to her left and the town square below her where intensive fighting took place on D day.
So, some of the first treasures to be unpacked and listed are....................
............these1920s cloche hats with their original labels intact. Simply divine and I know I will never find the same again.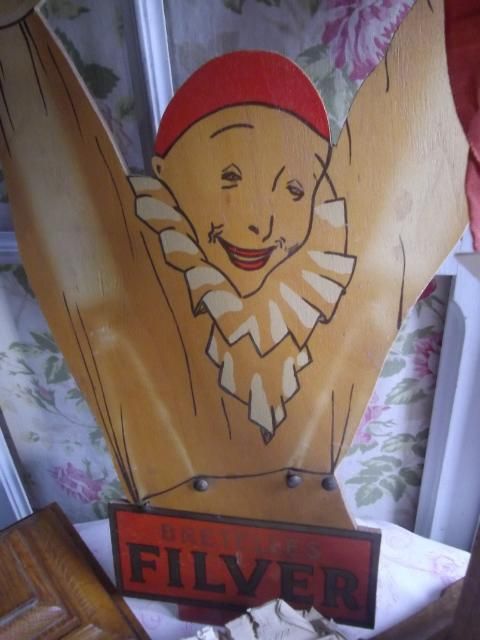 After spending several hours truffling I felt doing what this Pierrot on an advertising card is doing - jumping for joy!!
Bon weekend, mes belles
Bisoux
xxxxxxxxxxxx