I found these wonderful 19th century gilded church sconces yesterday at the brocante..........
they were originally either side of an altar and would have had wonderful glass lantern shades........but sadly they are long gone.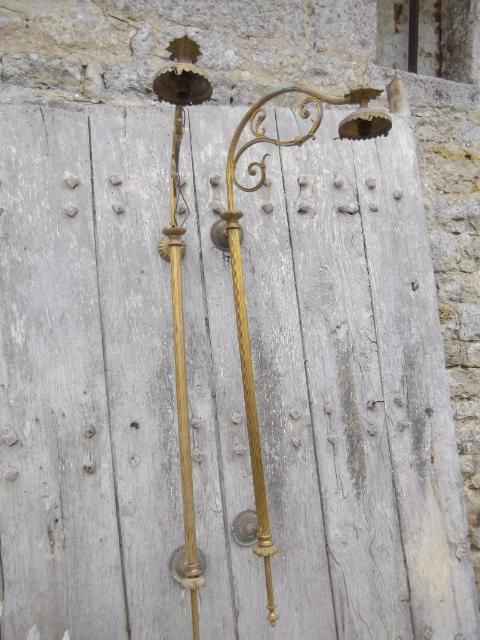 I am going to try and have them fitted either side of the fireplace. At sometime they were converted for electricity so it will be easy to take out the old cord covered wires and thread through some new ones.
Options
Now......where to find those lanterns?!!
A la prochaine mes belles.