Finally our new driveway is taking shape. I went along with Mark to a local quarry carriere to make the order as I had a hidden agenda. I tagged along so I could choose the stone that has a little rose blush when wet.....well why not?....if its going to rain it can at least look girlie!!
We are using a special membrane that goes under a riding menage as Normandie is famous for its lush grazing and that grass can get through anything!!
Work is slow and the reason?.................................Charles le Baron du Breuil is obsessed with it all and hides underneath at every possible chance. There`s going to be a huge lump at the centre of the driveway if he doesn`t vanish soon!!!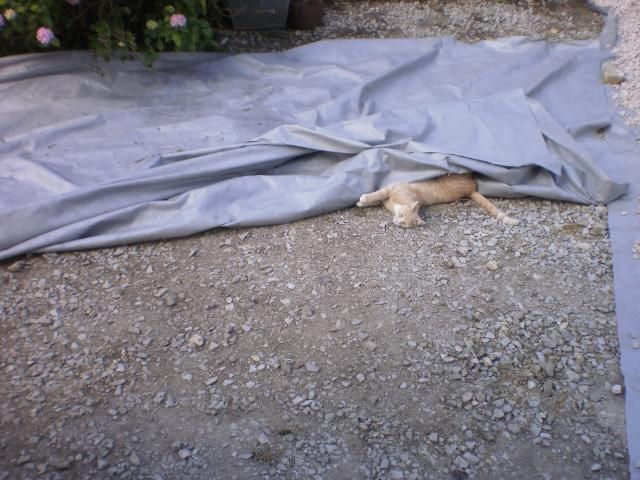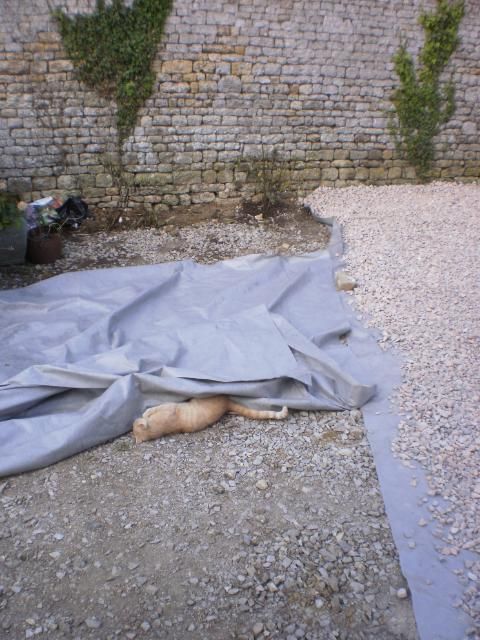 Tartelette is safely back in Oregon and before she left she bought me the most delicious treasure from the Paris brocante as a gift. I am not worthy!!!! I will show you tomorrow..............
A demain mes belles!