Oh please............. no more rain!!! Honestly I am going to start building an ark this afternoon if it carries on! And it must be bad as Charles le Baron du Breuil is curled up in a chair, refusing to go out hunting; as you know, that cat will swim the marsh in winter in commando gear with a snorkel for the possibility finding a mouse!
It has been a bank holiday weekend here so there were many brocantes on the horizon. Saturday morning started okay................ and I found some gorgeous little morceaux, coming home with a delicious, shabby sea captains chest and some nice unusual finds. I looked forward to a long Sunday and today is a bank holiday (Whit Monday) to continue severe truffling for which there is no cure! But lashing rain this morning put a stop to that plan.
We went to bed fairly early on Saturday night ready for an early start on Sunday. However, halfway through the night, I was woken by Mark trying to push me out of bed. He was still asleep so I realised he was just dreaming and settled down again. A few minutes later he started again and by this point he was well into whatever he was dreaming about - and I was one leg on the floor hanging on to my pillows for dear life! In the end I had to wake him up because as much as I like the old floorboards in the bedroom I didn`t want to sleep on them. He mumbled something about the Ark Royal and went back to sleep.
When the alarm went off at 5.30 am ( ouch!) it became apparent he had been re-living his Naval officer career in his sleep. He had been dreaming that the Ark Royal (one of the ships he served on in the late 1970s- ) was about to be sold (which, funnily enough, is true for the more current HMS Ark Royal) and that he and some of the crew had to push it up the street on some sort of long trailer for it to be taken away!
Excuse me?.....................was that man calling me an old battleship or a ship wreck?!!!!
So..... to Sunday morning and the minute we get into the car it starts to rain. But as we are already up we decide to try the brocantes to see who has braved the elements. The first brocante we arrived at was a wash-out, the sellers still sitting in their loaded cars waiting to see if the rain would stop. One old man did decide- to brave the elements so I was quick to the back of his van to see what treasures lurked inside his old
Citroen...and what did I find?.........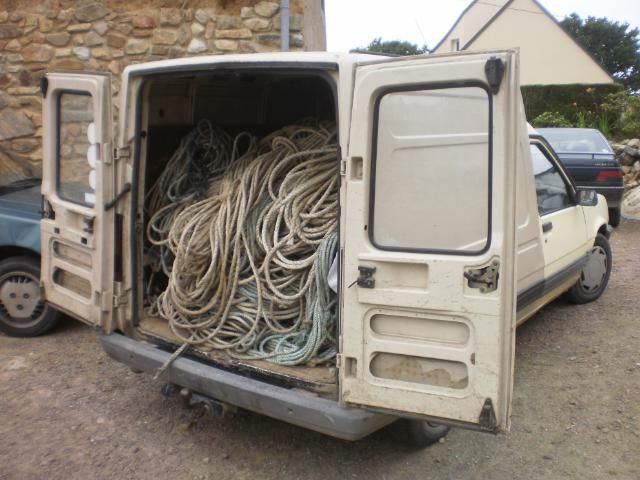 The term " Money for old rope" comes to mind!!
Eight, (yes, 8!) brocantes later, cold and wet , we started our journey back home with a nice haul of treasures which is really quite surprising given the appalling weather! I think the few sellers who had braved the elements were eager to sell so we struck some good deals.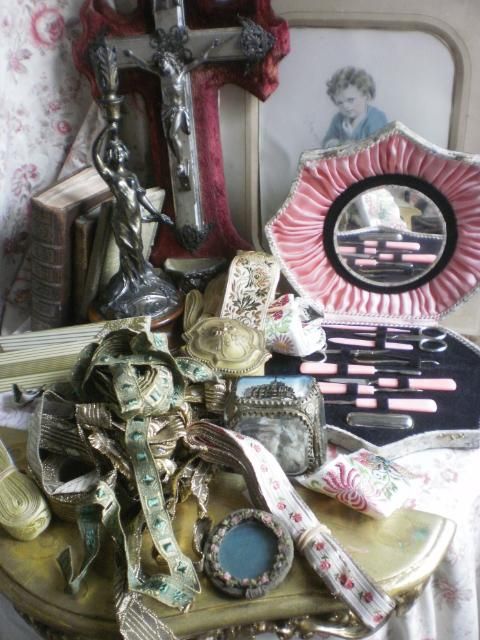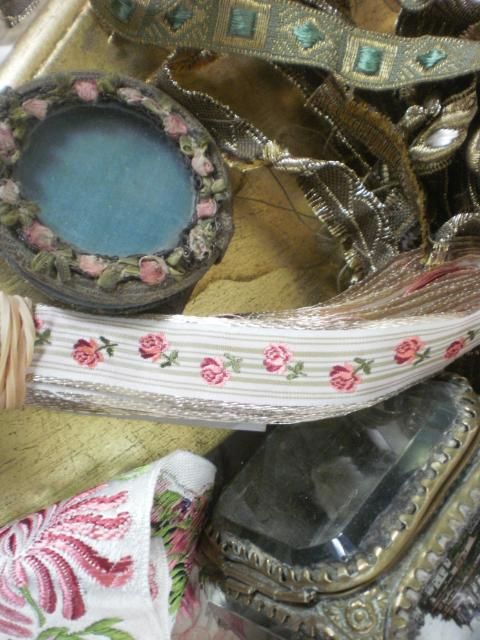 My favourite find of the day was this tiny Napoleon III silk photo frame - very shabby chic with distressed silk roses around the edge..........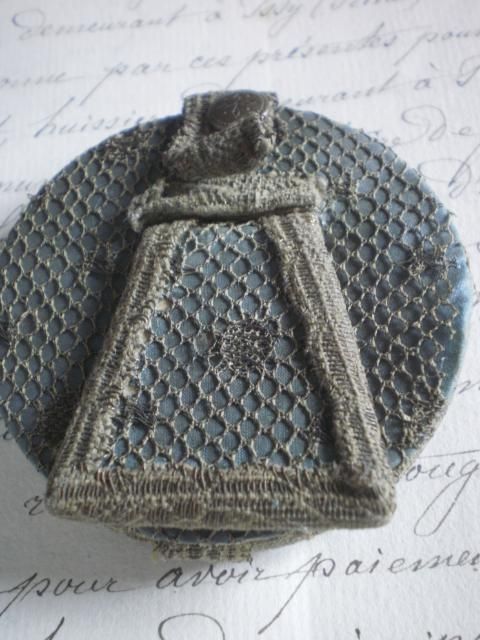 My lucky find of the day was meeting an old lady who had worked in Paris for a lampshade maker many years ago and who had the most divine ribbons and trims................
All still pristine and top quality old passementerie with gold and silver wirework weaves......I almost kissed her!
Just as we decided to call it a day I found this little old book in English that I bought and hid away as a cadeau for Mark.......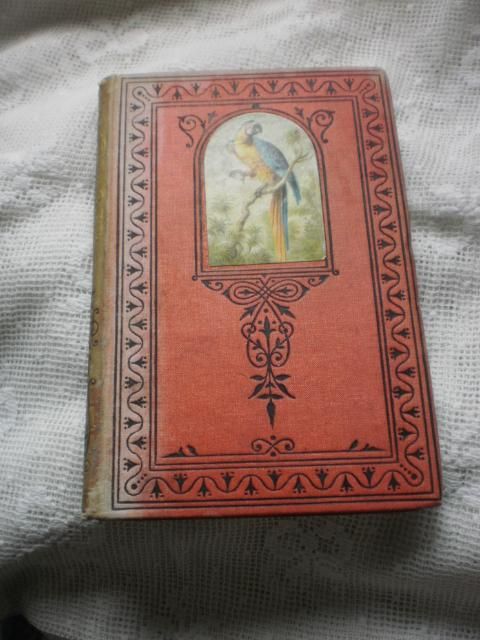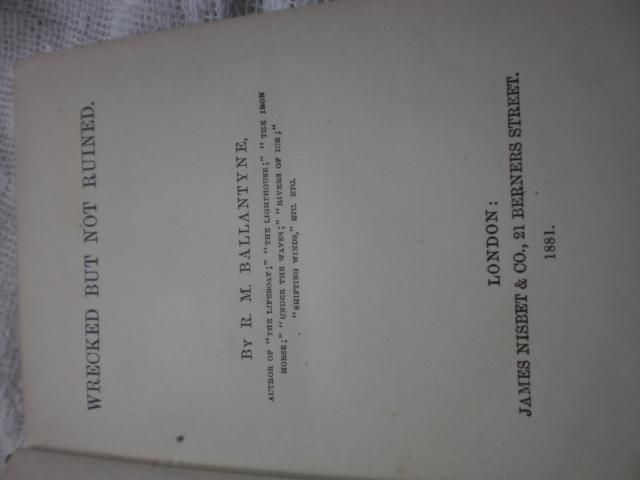 Very Apt I thought!!!! As for the music here on my blog today....do you remember that old tv series?
A la prochaine mes Belles - and may all your umbrellas be big ones.....in antique paisley....with passementerie bobble trim.....with silver handles in the shape of winged cherubs with bows. And may your raincoats be 18th century silk brocade with monogrammed buttons and Chantilly lace cuffs!!