It is always amazing what turns up at the Sunday brocantes!! After a fabulous morning truffling for treasures we flopped down at the last vide grenier of the morning to have a well earned cafe and suddenly we were almost blasted from our seats! The local huntsmen had arrived with their horns!
Just as they were getting ready to play I stood up to take a photograph, they turned away with their horns facing me and almost blew me over!!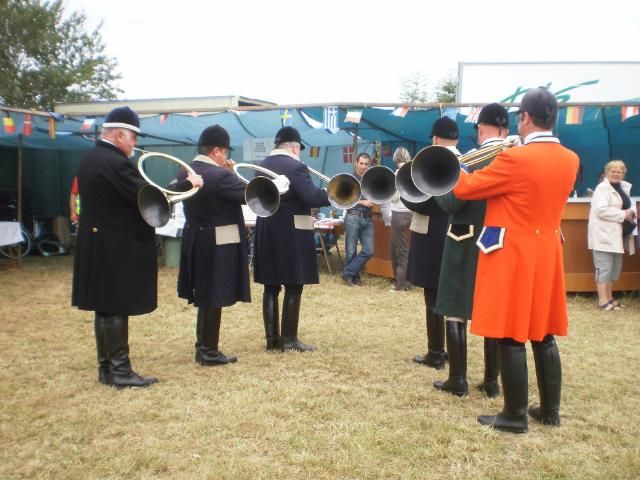 A quick nip around the front and I had their faces!
and ......had I managed a quick nip to the side with a pair of scissors I could have snipped off those wonderful gilded antique hunt buttons on the back of their tunics!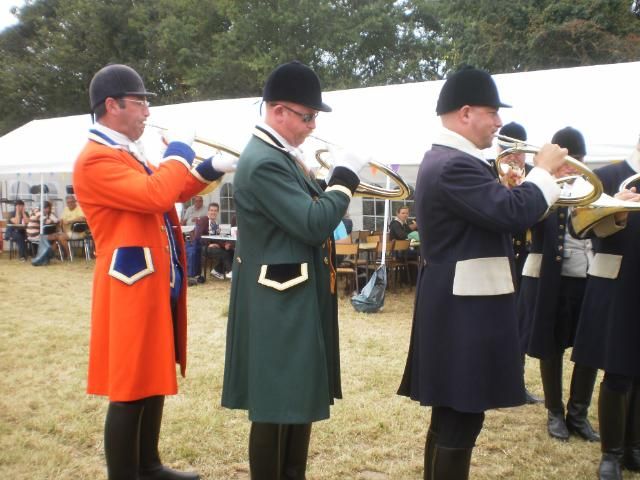 I might have gone home with a hunting horn rammed on my head though!!
I have some scrumptious treasures to list in my auctions this week and there is a little exciting news to come from The Chateau.....watch this space!!
A demain mes belles..............