Today is a bank holiday here in France. Our village cemetery is awash with flowers that families have left in remembrance of their loved ones past.
When I was in the Venice cemetery I saw this huge huge marble figure that towers above eveything else....
Perhaps the saddest statue I have ever seen.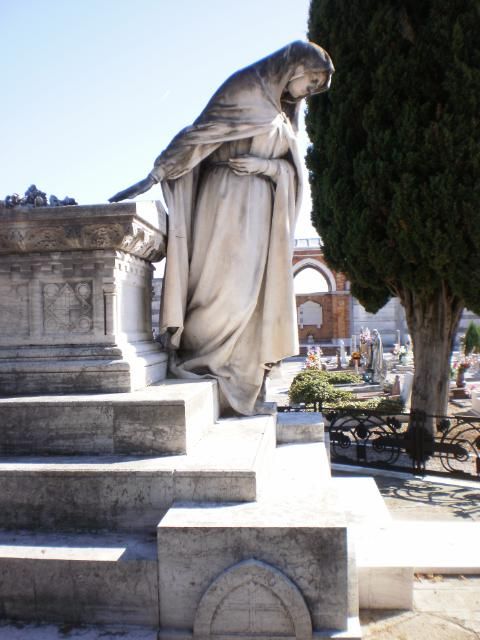 But it seems a very fitting display for today.
A demain mes belles...