Well..... bonjour my 'petites diablos'.................you little devils. Don`t you just adore this old postcard?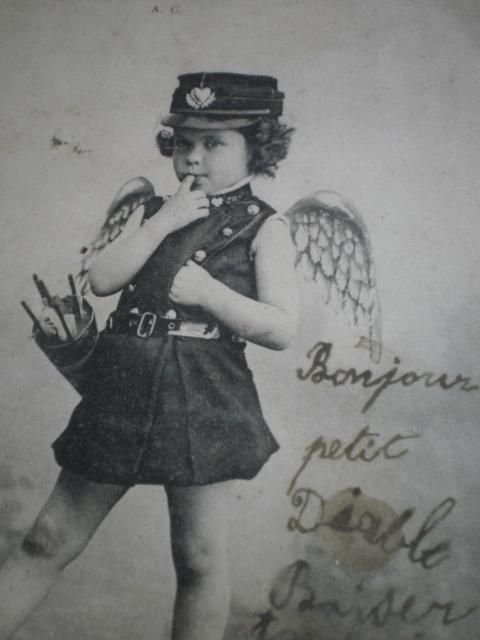 The 'little devil' in question was Mademoiselle Germain Lebourg - and the card was sent to her "with tender kisses ....Andre Aubertine". I wonder if she was a little devil or a little angel?
On my last blog Rhonda sent me a message saying that she had indeed been kissed in front of La Tour Eiffel , but by a pigeon! I need to know. Has he called? Has he written? Has he emailed? No? Typical Frenchman.....love them and leave them! Oh..... the pain of a holiday romance!
Next............(yes, I know, it's a busy blog so sit up straight and keep up mes belles!) can you help me identify this wonderful fine lace? I have a roll of it from a batch of textiles that date from the late 1800s. It is fine and blonde in colour and quite silky. Does anyone know its name?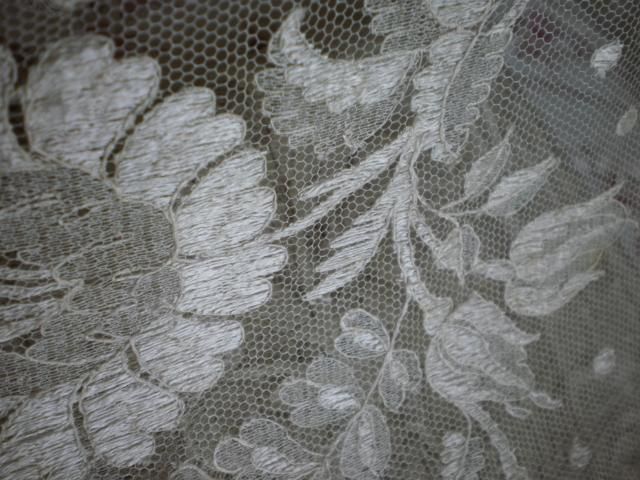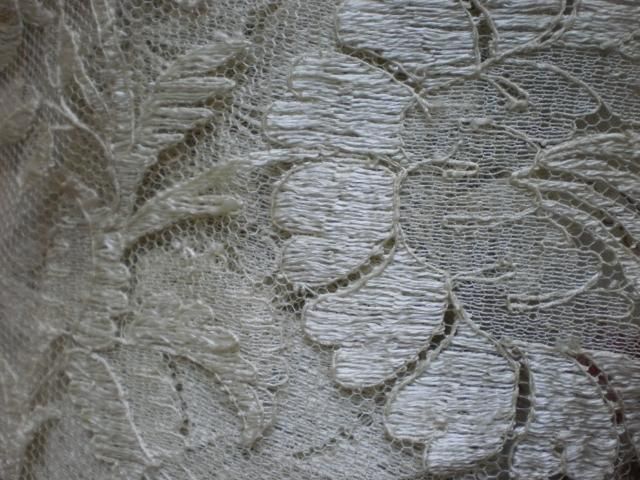 I confess that when it comes to lace I am as useless as a useless person in a useless shop buying something useless!
Sir Digbert Fanshaw Brownshaw has had his second brush with death in just one week. Today we went to the supermarche and as we got back into the car an old friend walked over to the driver's side window to say hello. Digger, at the same time, had his head out of my window sniffing the breeze. I joined in with the conversation and, without looking, I started to close my window with the automatic button.....but I didn`t think that Digger still had his head poking out. You get the picture by now? Poor Digs with his nose trapped half in and half out with bulging eyes. He didn`t say anything as I released him but just gave me a dirty look. No doubt he is in his ticking lined basket as we speak looking for the phone number for the animal rescue.
If you are listening to the music on the blog there is a very interesting old film to go with it. If you go to the bottom of the page to the music box and press VIDEO you can see it. Heaven knows what`s going on but I assume the man in the tights is Le Diablo!!
A demain mes belles............