We have been pondering for some time about what flooring we should use in the new extension to our tiny chateau. It has to be in keeping but still needs to be serviceable and stylish.
I saw some wonderful old reclaimed floorboards that were so expensive that had we bought them we would have been sitting on deckchairs for the next 20 years....we would have had the floor but nothing else!!!
But our problem has been solved and it a very unexpected way! I recently met a wonderful couple when they bought a magnificent period toile panel from me for their home. As they were so local we decided to deliver it and had quite a shock when we arrived. A long winding driveway.....
that went of forever!!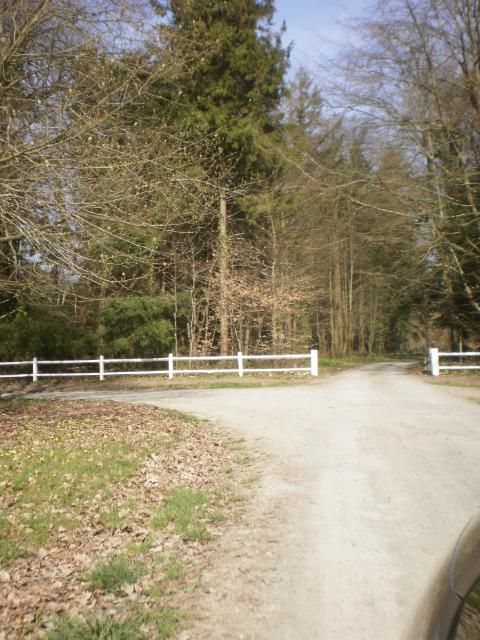 Finally we reached their home.................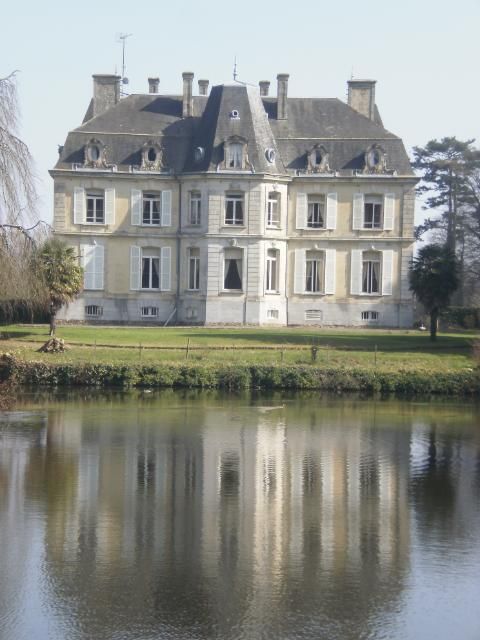 An amazing chateau that makes our tiny chateau seem like a ch......... or in fact a Shhhhhhhhhhhh.....!!!!
We stayed for coffee and had a tour of their home which is totally breathtaking. We reached their tiny private chapel hidden away in the woods that is currently being restored.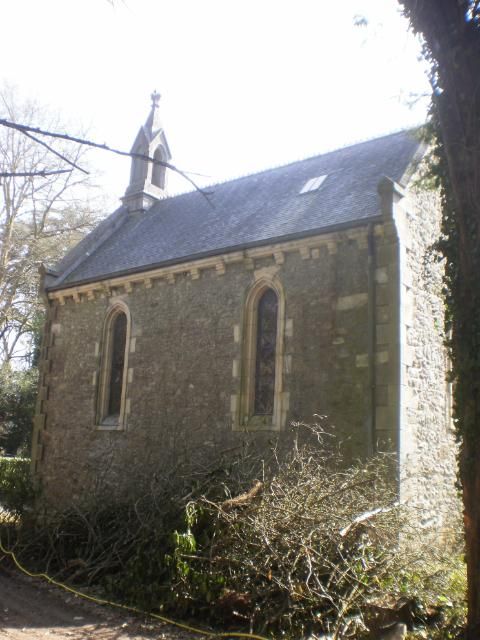 Stained glass windows with crowns....does it get any better than that?!!
The flooring being used is the most divine antique mahogony parquet. The colour is warm and rich and it looks perfect.....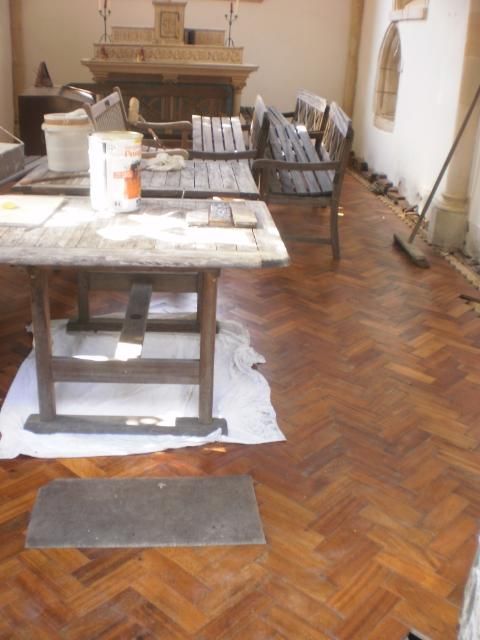 We were told that they had bought a huge amount of this flooring many years ago. They had put what they would need for the chapel in the building immediately with the excess blocks being stored in an old barn. Two years ago when the heavy snows arrived here in Normandie the old barn roof had collapsed and they hadn`t really tried to get in there since.
They said that if we could dig it out they would be very happy to sell it to us.
So yesterday in the brilliant sunshine we approached the tumbledown barn with its mangled roof hoping that we could save the parquet. We were amazed to find it still on the pallets but it was very well buried!
The digger went in to lift the roof and we nervously teetered inside to take a first peek..............amazing each pallet was still wrapped and safe!!
We managed to drag them out and just got them lifted into the van as the pallets below crumbled.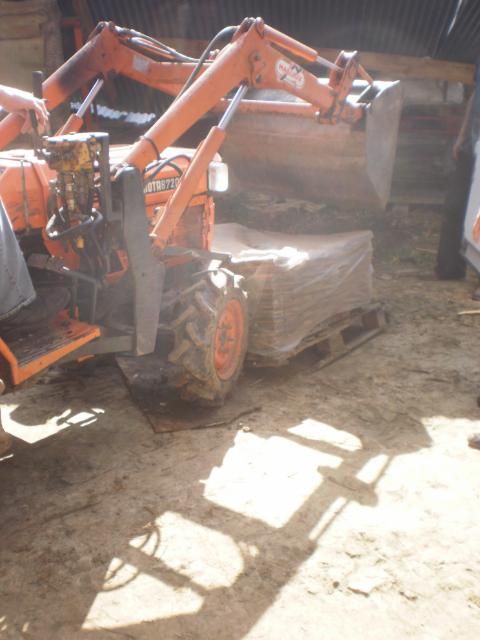 We arrived home with a van brimming with wonderful flooring and spent the next few hours moving it by hand and stacking it ready for use.
Anyone good at jigsaw puzzles?
Have a wonderful weekend mes belles!