Just a few of the treats truffled this week!!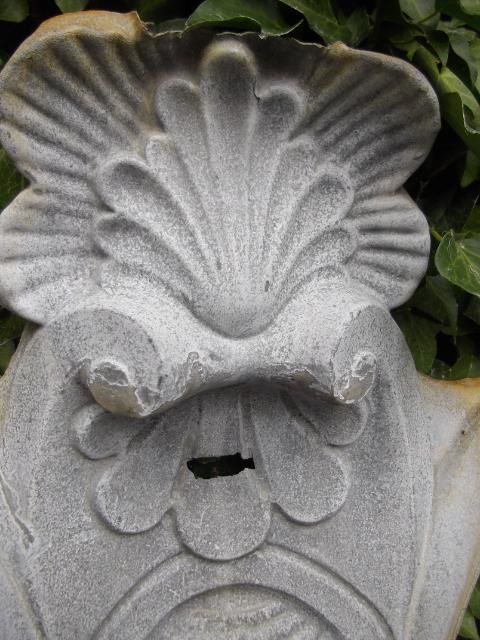 Zinc panels from a chateau roof.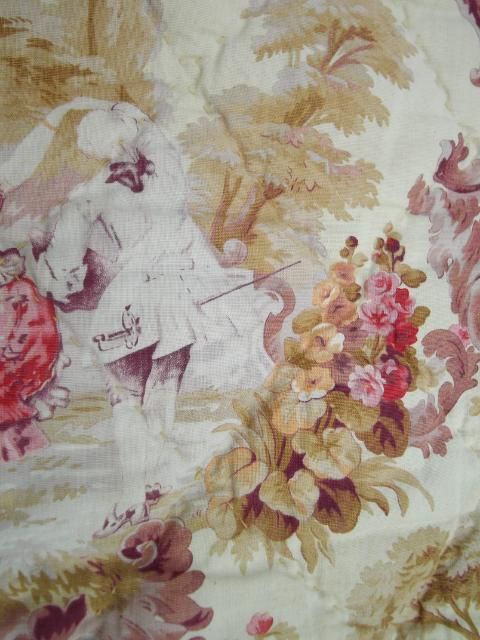 A huge handworked Toile quilt.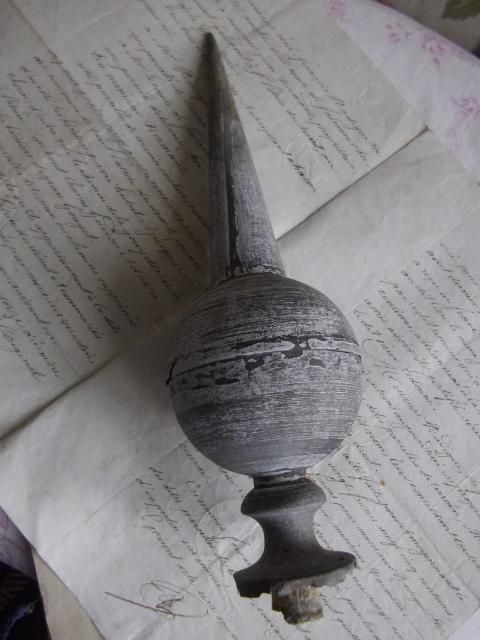 A zinc chateau roof finial.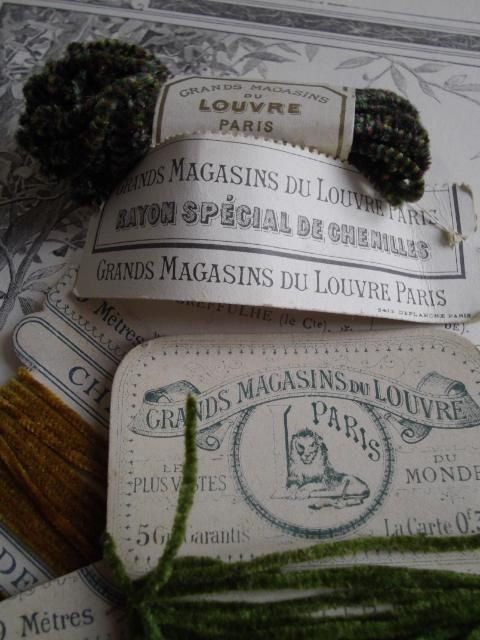 Old Paris department store chenille cottons.
Divine mother of pearl rosaries.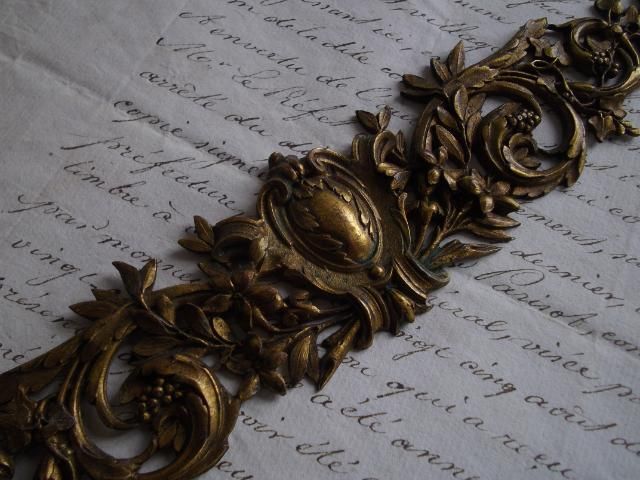 Ormolu cartouche.
An ormolu rose embellished frame ...just delicieux!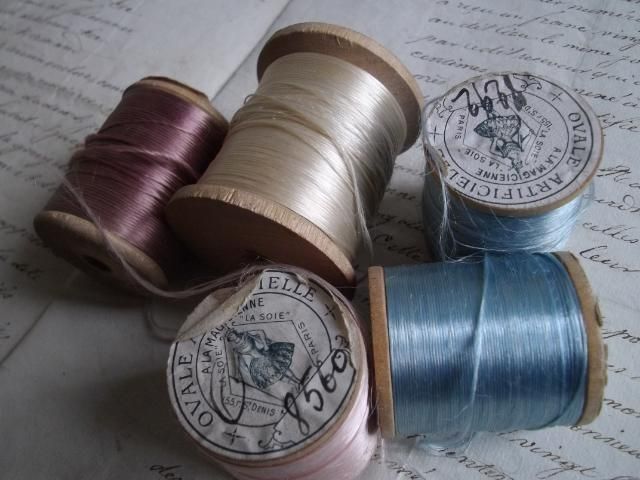 Scrumptious pure silk threads on old wooden spools.
Just a little peek at a little corner of the haul mes belles!!
As we speak there is a man in the garden with a plastic bucket collecting snails for his supper. I won`t be joining him on that one!!
Bon weekend mes belles
xx