I simply cannot get along with house plants! I absolutely adore them but no matter what I do to care for them they simply perish and die after a few weeks.
A week ago I bought an amaryllis as an afterthought at the supermarche check out and I have absolutely ignored it. Imagine the shock when I looked at it this morning to see two huge striped blooms. It looks as if more are on the way too.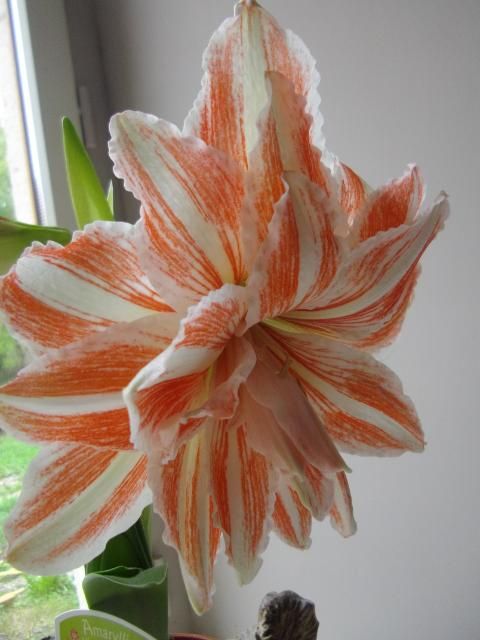 How sad they cannot stay forever!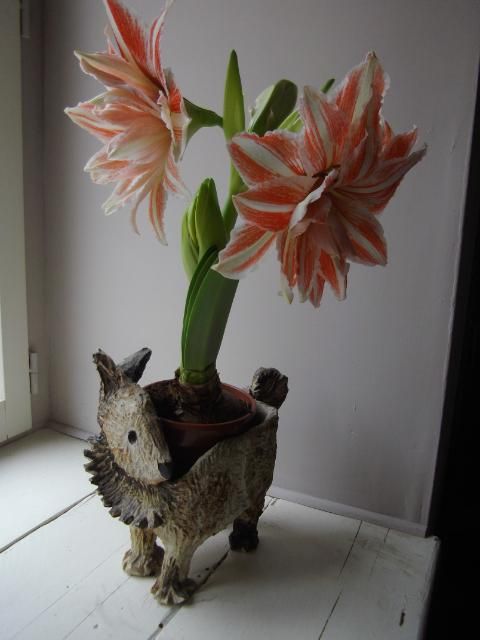 Perhaps ignoring house plants is the way forward for me?!!!!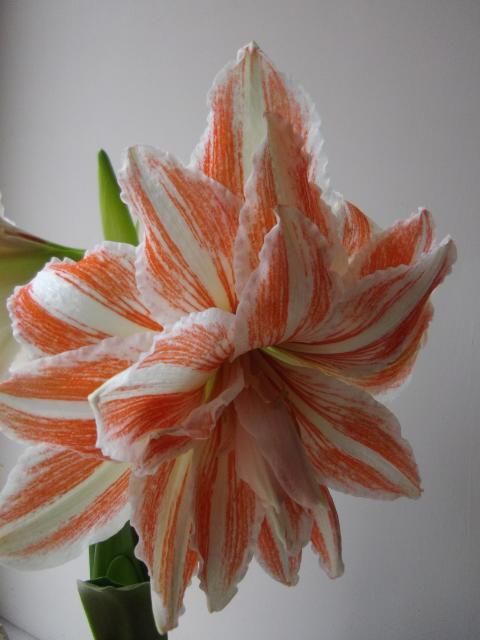 As for that wonderful quirky pot in the shape of Diggers it was made by a ceramic artist I knew years ago.
Off to a huge 2000 stand brocante at the crack of dawn tomorrow.......let me at them! It can rain, snow, hurricaine, sleet, hail or rain locusts......I am STILL going!
I`ll let you see my latest treasures on Wednesday mes belles
xxxxxxxxxxxx