I can remember as a child spending hours looking through my Grandmother`s button box. I could be totally absorbed trying to make matching sets or just making patterns with the treasures inside. It never failed to fascinate me and I could always find some little treasure I had never seen before.
This is my button box..................
An 18th century marriage chest. Soft Provencal blue with monograms. Faded, worm filled and just divine! I bought it at a French house auction many years ago and could never bring myself to sell it.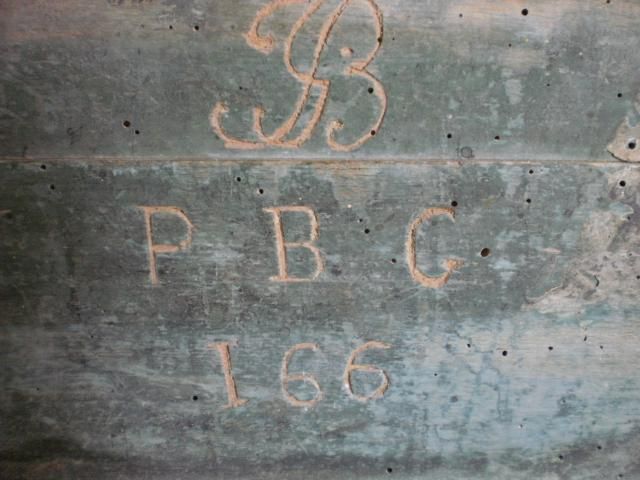 I am still the same and can spend a good hour sorting through it just for the fun of it! It instantly takes me back to Grandma`s on the mat in front of the open fire that roared in her old cast iron blackened grate.
Anything I bring home that is filled with little morceaux for sewing gets emptied in there. As well as buttons there are old buckles, hatpins, bits of lace and ribbons. So much so, that you usually get a pin in your finger somewhere along the way!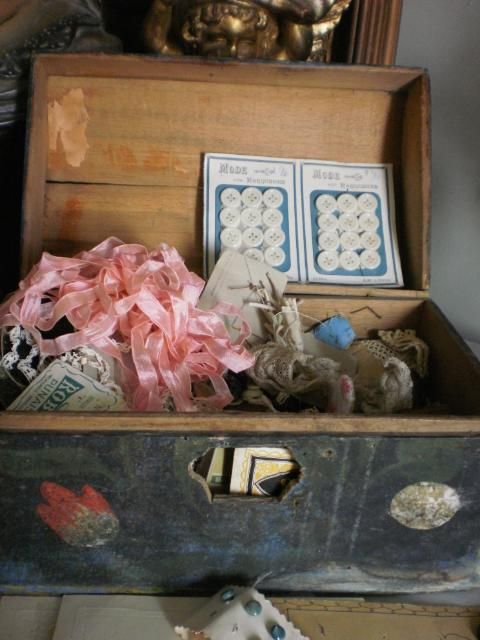 Surely.....I cannot be the only one who adores a button box............................
Everyone has one?