We arrived at the brocante and the skies were ominous......................It had just started to drizzle
.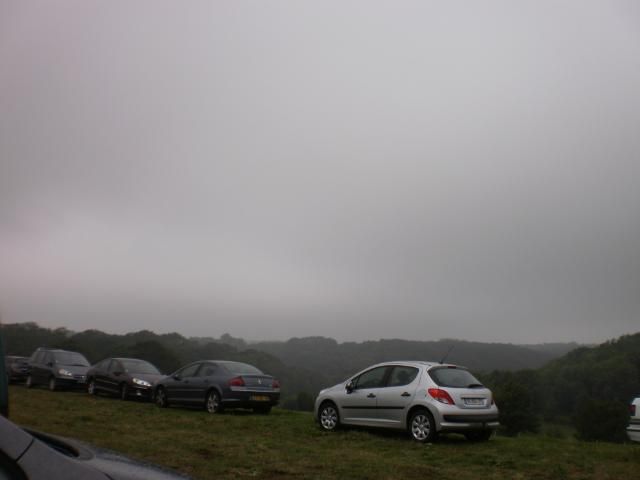 But undeterred we set off and so did Gaston in his battered black beret that I think must be welded to his head as I have never seen him without it.......................
Gaston stopped to buy some Fresh melons for his dear wife Gabriella and we continued ahead.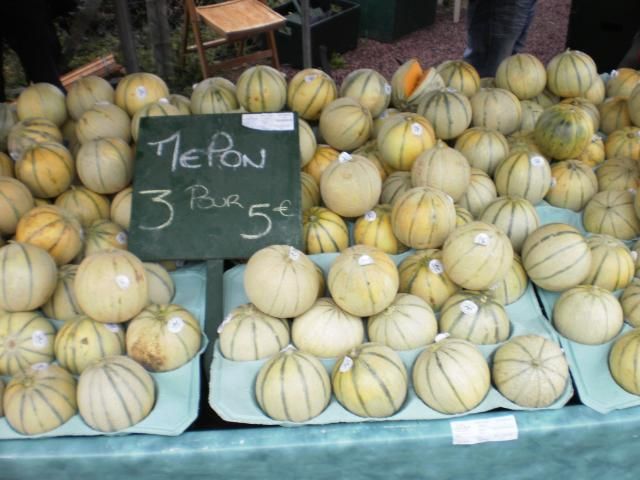 It looked as if it was going to be a wonderful morning with lots of treasures already out on display.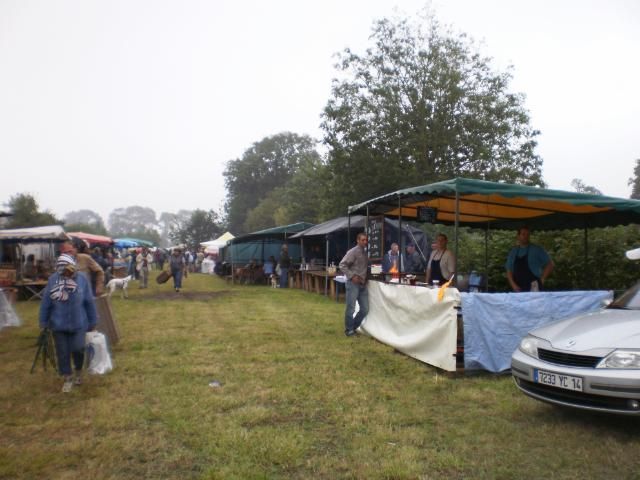 We found a divine little carriage clock in its original case and a superb old boulangerie clock......( this boulangerie treasure has since mysteriously gone missing from the pile of things to be photographed and listed on my auction site.....probably because I want to keep it!)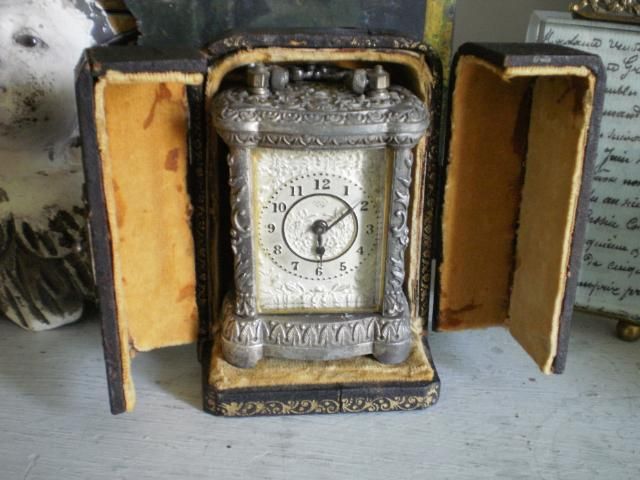 After seeing this stunning 19th century carved pillar we stood for ages trying to decide if we could fit it into our renovation project here. But sadly we had to walk away as it is much too tall. I hope it finds a good home worthy of its status!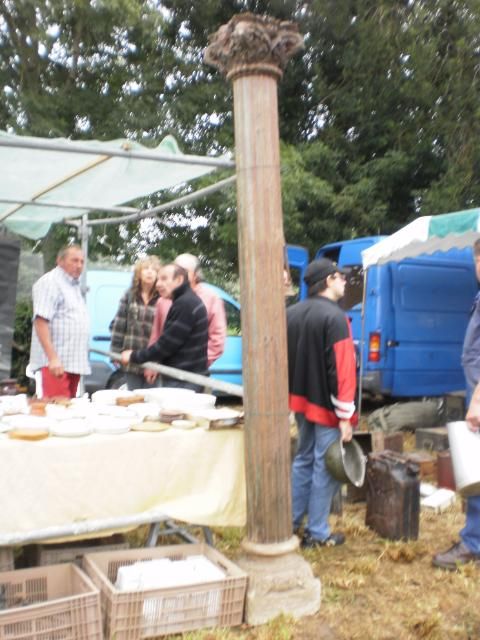 The rain started to get heavy, well actually that is an understatement............the clouds burst!!! Everyone ran for cover, but not Gaston, he`s made of tougher stuff......he kept going...............................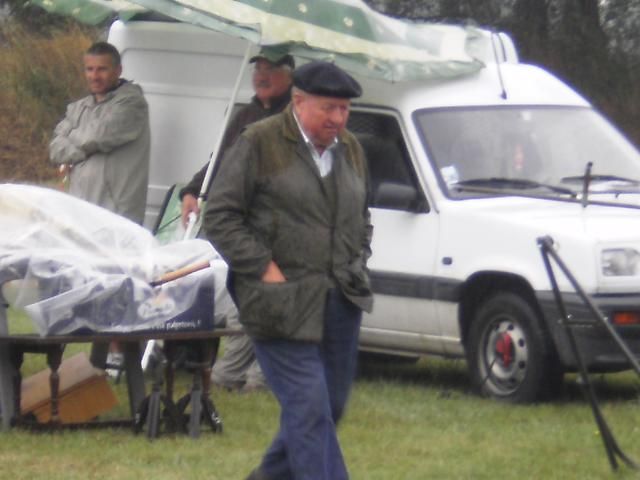 We ended up trapped in the cafe tent for well over an hour and I drank so much caffeine I had eyes like a startled rabbit!
But Gaston kept going even though most of the stands were now covered over with plastic sheeting.
But then it rained so hard that Noah ordered some wood and started to build another ark......and even Gaston gave up and came for cafe!
Oh well................we can`t have gorgeous brocanting weather every weekend can we!!!