Firstly I have stairs...................stairs made out of old stone found around the chateau and I am delighted!! I shall be dancing up and down them Ginger Rogers style when the renovation is finished!! I love them and they look as if they have always been there.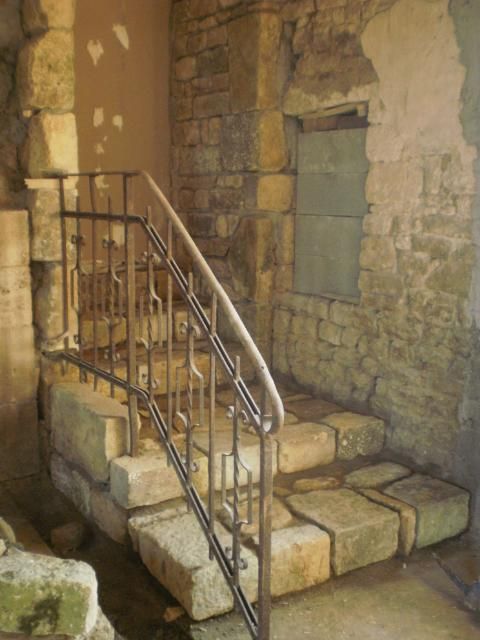 And now its gets exciting. Where to put inner walls and doors? I have a real addiction for 19th century doors with their old, cast iron grilles. So much so that I cannot resist bringing them home! Quite often I have nipped out to the supermarche and come home with another old treasure I have found on the way tied on the top of the car!
So.....................where to put them all?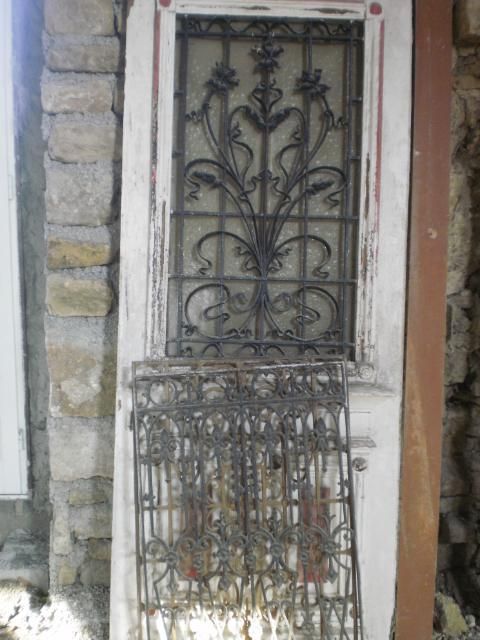 I know that I do not make Mark`s life easy with these old doors and there will be lots of cutting and re-sizing for him to do. But this is my favourite pair that I have been hiding away for 2 years now. Wonderful old heavyweight town house doors................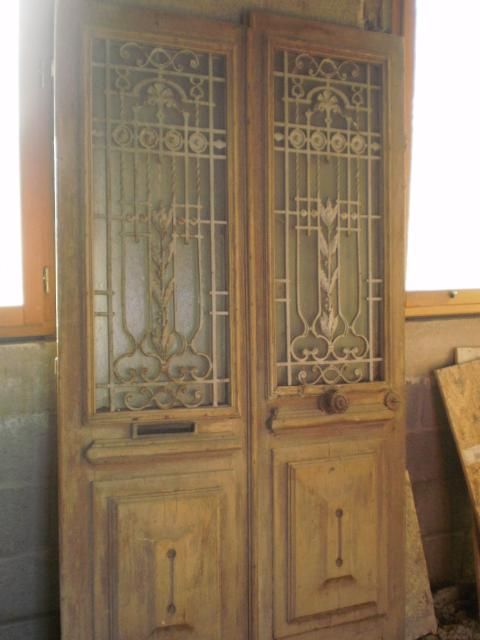 .........and still with their old handle and letter box.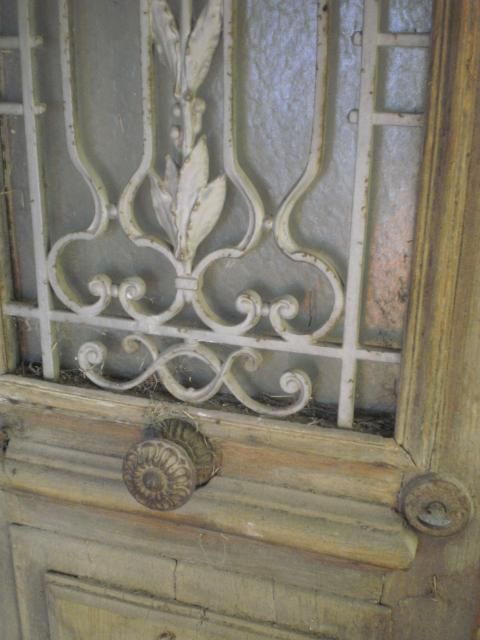 And,best of all , the old door bell which, when you turn the little latch, sounds like a bell on a bicyle!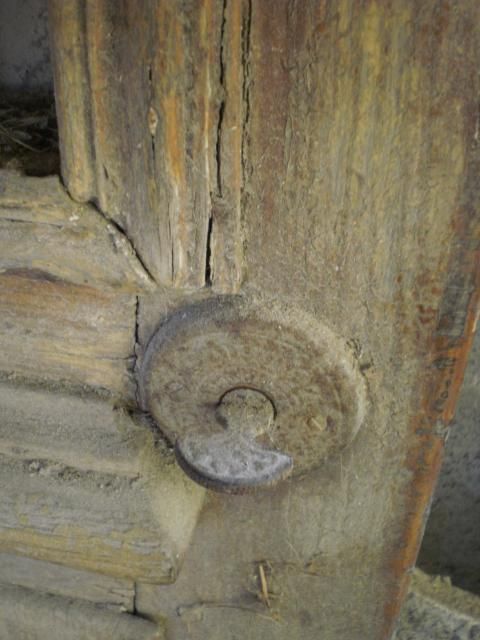 I
`m not going to paint these doors. They are going to get cleaned up of course but then just waxed so the old crumbly timeworn paintwork shines through. I wonder who has passed through these doors in the last 100 years or so?