Heavens! My feet hardly seem to have touched the floor for the last week or so!
Firstly the tale of how we found the ballet costumes from The Paris Opera Ballet. We had met up with Tartelette Amy from Oregon in Paris and we went to a huge early morning brocante. All bright eyes, bushy tailed and full of excitement at what the days finds would bring. In the early morning light the dealers began opening up their lorries and vans and spreading their wares on tables and floor cloths.
It is at this point you never know where to look, a delicious and very addictive gentle panic begins to rise and you have to try and find treasures emerging from a hundred places at once.
I rounded a corner into a huge pile of frothy ballet tutus, boxes of costume tiaras and silk boddice and my heart leapt....soft pinks, blues, white, creams, sequins, beads, plumes..then my heart hit the floor as I saw a woman on her knees in the middle of it all gathering it all towards her.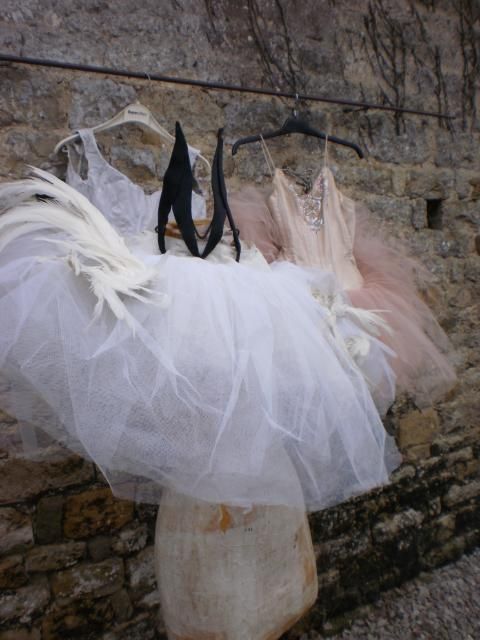 Should I wait to buy what little morceaux she may discard? But if she has any sense she will surely take it all and I will stand here watching open mouthed and miss any other treasures being unpacked.
I resigned myself to walking away when my heart leapt out of my chest as I realised the woman on her knees was Tartelette!!! Can you believe that? A look of sheer joy on her face in the middle of it lost in her own world !
All she could say as she sat there grasping a pink tutu and a swan lake plumed costume was"Oh my goodness..............................Oh my goodness.....................Oh my goodness". She was so overwhelmed to try and choose what she wanted.
Other textile dealers were starting to gather so I quickly told her to shut up and grabbed it out of her hands and started to bag it up!! Being "besties" good friends I can do that!!! We got the whole lot bagged up and we agreed that we would sort out who wanted what later! I knew then it would be one for Tartelette and tutu for me!
Much later that day we sprawled it all out on the hotel lawn to see what we had and I do confess a few Demi Detourné, Pas de deux and

Plié took place as we tried on the crowns and plumes!! Of course Tartelette had first choice from the haul ( I am not that mean.....she found the haul first!) and the difference is that she will keep her costumes to display and I will sell most of mine on!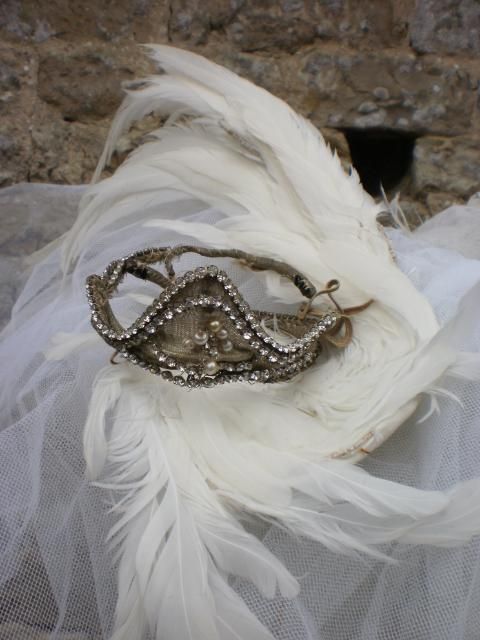 I will not tell you too much about the treasured costumes Tartelette will take home with her as I know she will tell you that herself when she gets backs to the USA.
So as we speak, Tartelette is out on the chateau driveway packing her treasures to take the long flight home...............a little glimpse into those bags shows she has a wonderful haul!
All this after a trip to the local hospital with her yesterday after she fell ill......and whilst we were in the hospital all she could ask was "what time does the brocante close?". She has a serious addiction!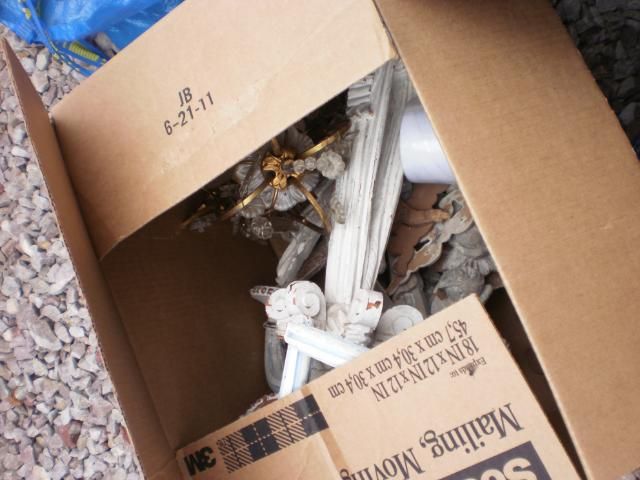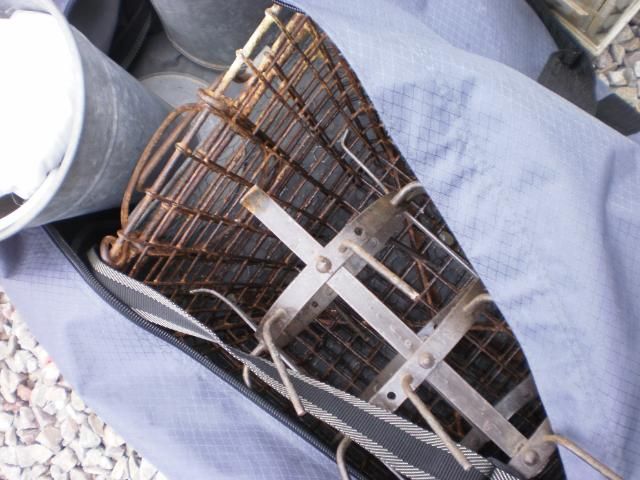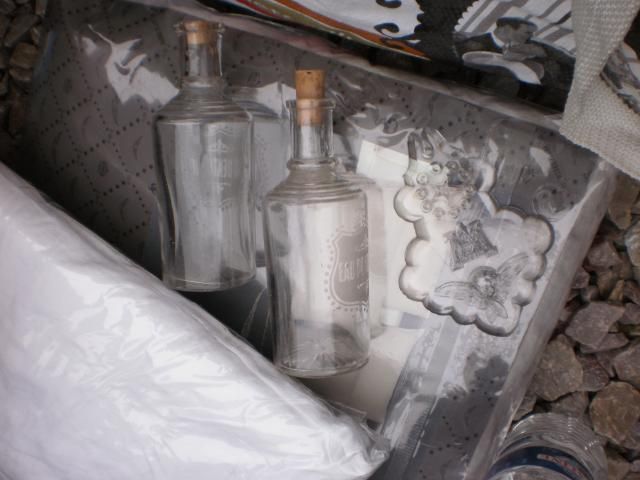 Finally the winner of the bag giveaway ( chosen by Tartelette)....there has to be two winners...Pop and Shabbily by the sea . So if you will send me your addresses to
simplychateau@wanadoo.fr
. All I can say is that you folk are harbouring some dangerous brains!!
Hopefully this week some kind of normality will kick in but oooooh if you could see the haul of treasures I have to work my way through and get listed...it certainly will not be a chore!!