We arrived at the school ready for the auction of its contents (as mentioned in my last blog). This is sight which met our eyes as we entered the gates................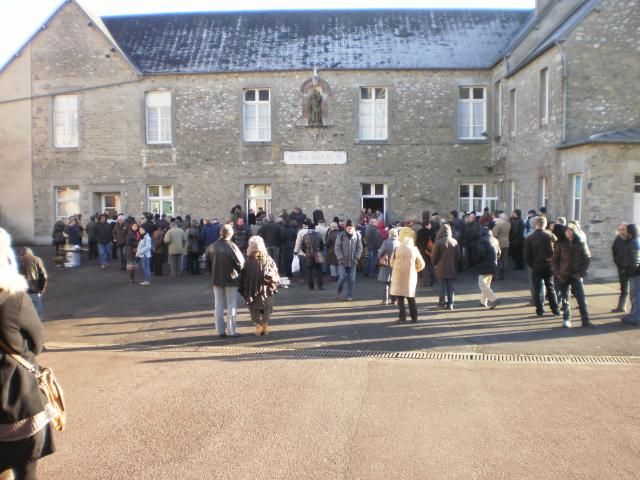 The world and his two brothers, their aunts and uncles had all turned up too!!! It was, bitterly bitterly cold even in the sunshine - but all the seats were full as the ever dapper Monsieur Bourreau had just started the auction.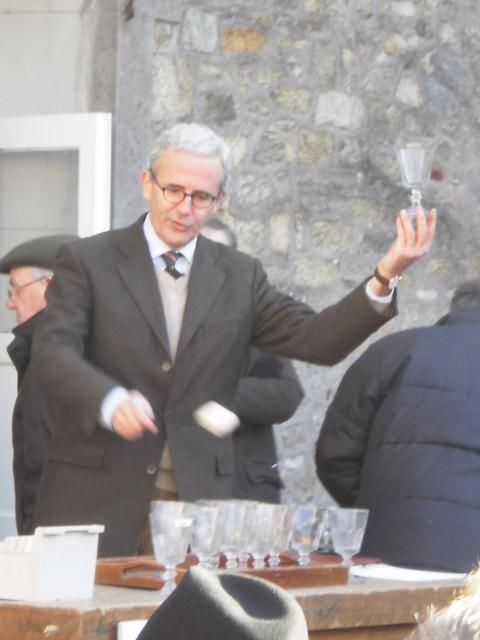 Everyone was muffled up warm against the biting cold save for Monsieur Bourreau ,who wore his usual suit and waistcoat ( though his wife standing next to him, above, was well wrapped up!) He must have had thermals on methinks!! I felt so sorry for his secretary taking notes of the sales. She was sitting at a desk in the courtyard with her lap top ( see below) - and she looked SO cold
!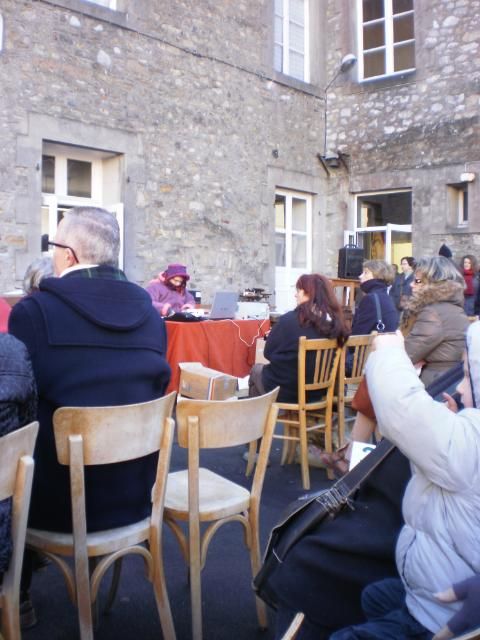 It soon became apparent that the prices were hideously high. I think that everyone who had ever attended the school had turned up to try and buy a little sentimental 'morceau' of their childhood. But Monsieur B was on good form so we stayed a while to watch. The old school bell which must have rung out thousands of times caused quite a stir - and the bidding was fierce for this 19th century treasure , eventually selling for 300 Euros.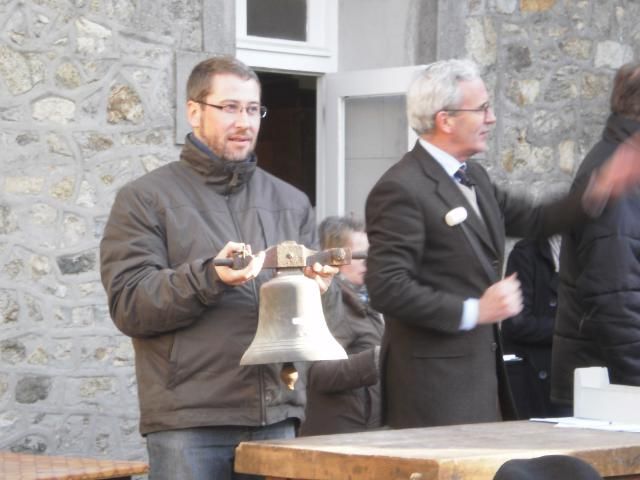 We were allowed to take a peek inside the school rooms whilst the auction progressed..............
When this old 'science class' piece was auctioned off it caused quite a stir!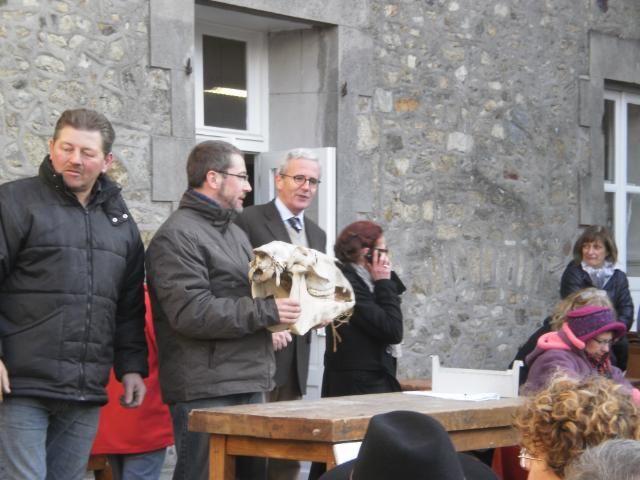 ...the phones hot with bids from several Parisian dealers.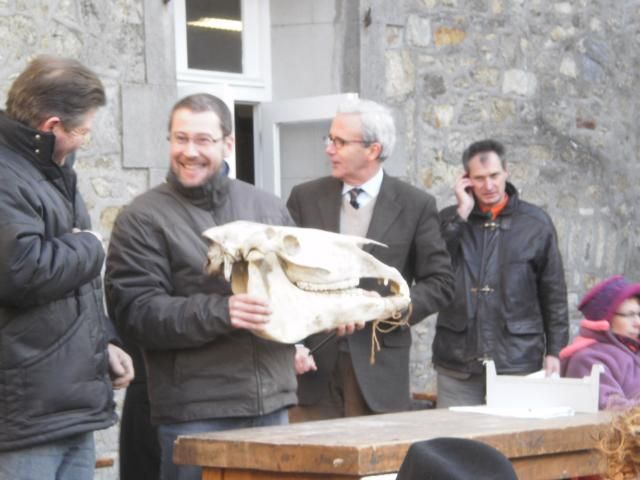 The phone bids also streamed in for some educational wall charts...
...these eventually selling for 900 Euros! But as for those divine old cast iron radiators...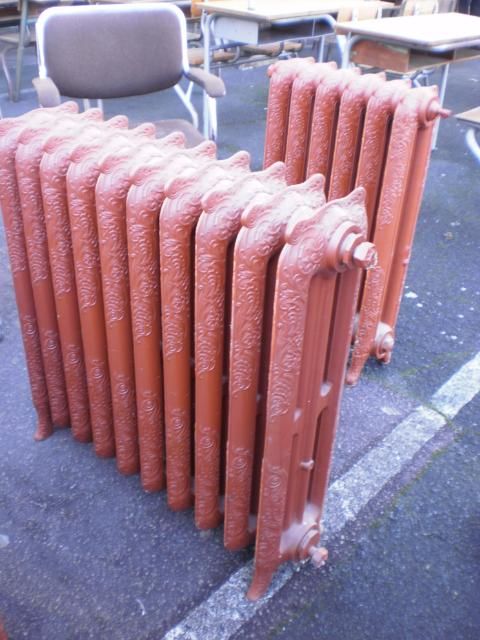 ...I`ll just have to keep on dreaming!!!
A la prochaine, mes belles!