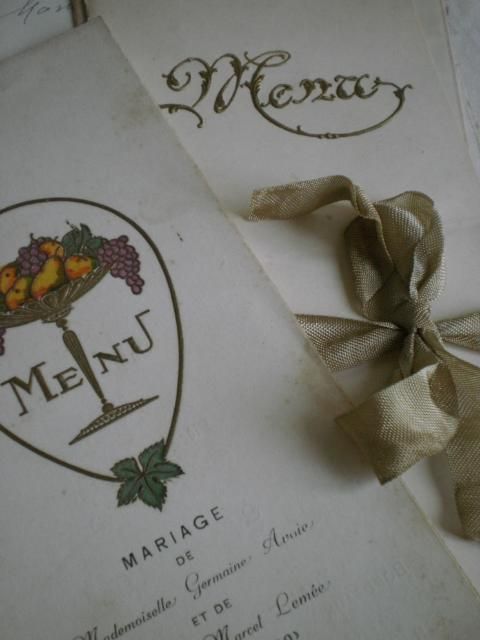 I found a wonderful batch of old menus today. They date from 1917 onwards and most are for the traditional dejeuner and diner following a marriage. Some are gilded, some have pretty vignettes on the front covers but all carry the most amazing and decadent food choices with 9 or 10 courses for the wedding breakfast and then a similar feast for the dinner.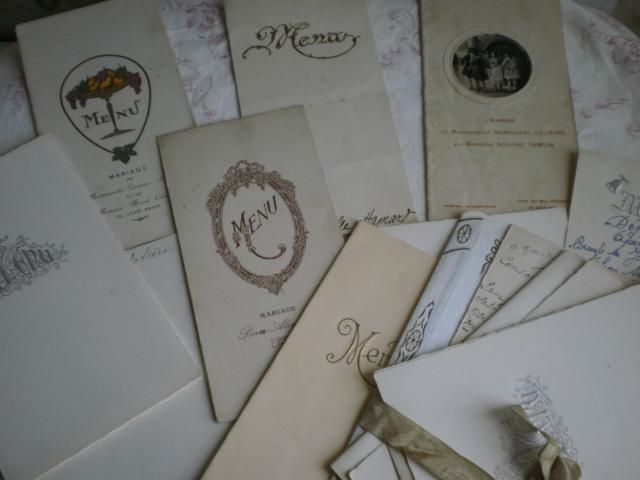 Such amazing confections on offer..... Saumon de la Loire Joinville,Timballe a la Marachale, Dindonneaux Truffes, Aspic de Foie Gras,Langouste de Belleoue, Couer de filet de boeuf Renaissance to name but a few!
Followed by an amazing array of desserts....Piece Montee Savoie, Compote de peches,petit fours glacee,tutti-frutti aux fraises,croquembouche and compote de pruneaux.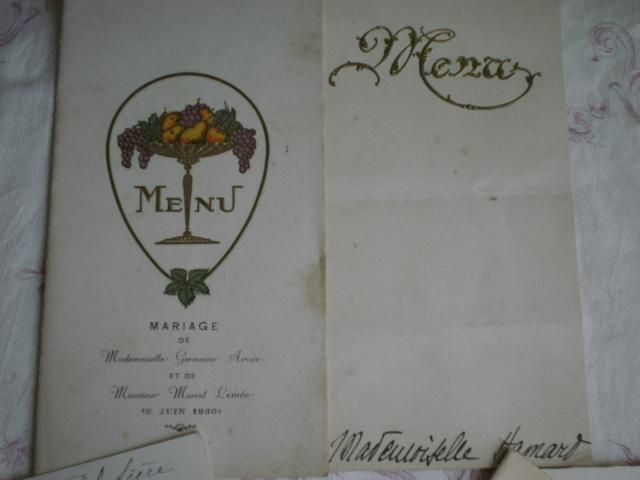 All washed down with Calvados,Rhum fine,Medoc, Saint-Emilion, Blaye,Chablis,Chateau Neuf du Pape,Champagnes,cafe and liquers.
So it got me thinking...............If you were to host a dinner party for any six people who would you like to have knocking on your door for that special evening?
My choice? Well.........perhaps Stephen Fry, Jim Carey, Dawn French, Marie Antoinette, Johnny Depp and Miranda Hart would make for an entertaining evening!
A la prochaine mes belles!