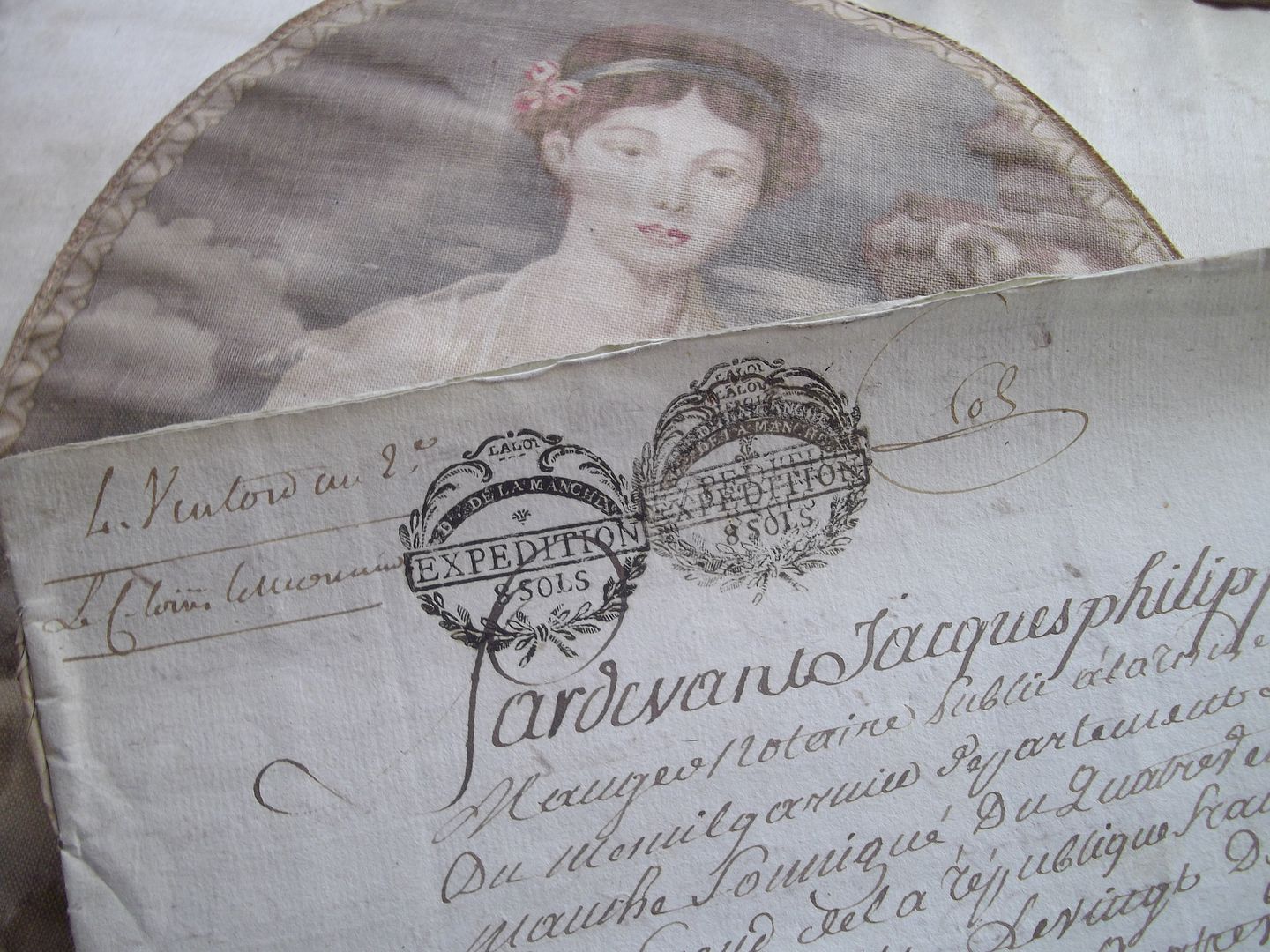 I adore old French manuscripts and documents. Old waxy vellum or handmade parchment paper each one is a special moment captured in time. Each one with it`s own unique story.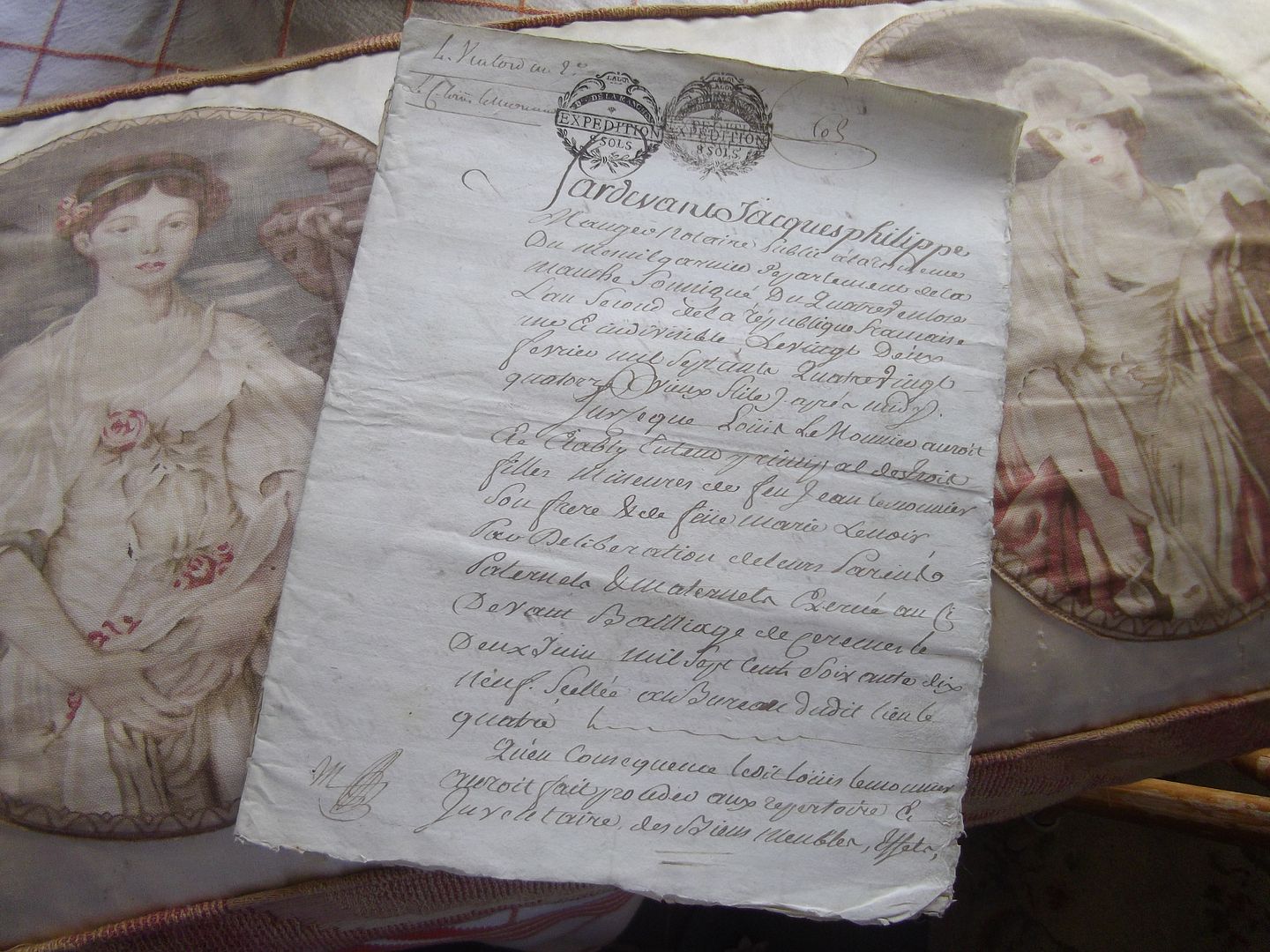 A marriage contract, a land agreement, a will or a business deal. All signed with such conviction and stamped with a decorative lawyers notaires stamp.
Wonderful for display rolled with a ribbon tie or placed for all to read. The old sepia ink soft with time, the paper raggety edged.
I came home this weekend with a batch dated from the late 1700s and of course that delicieux silk cushion peeping out from behind!
I hope your weekend unearthed some divine treasures for you too
A la prochaine mes belles
xxxxxxxxx