I always know when Autumn is on the way as the hydrangeas start taking on that divine, muted green/pink vintage look. It is at this time of year when I bring them in and dry them as the soft colours are delicious. I love to have huge urns filled with them throughout the house during the winter.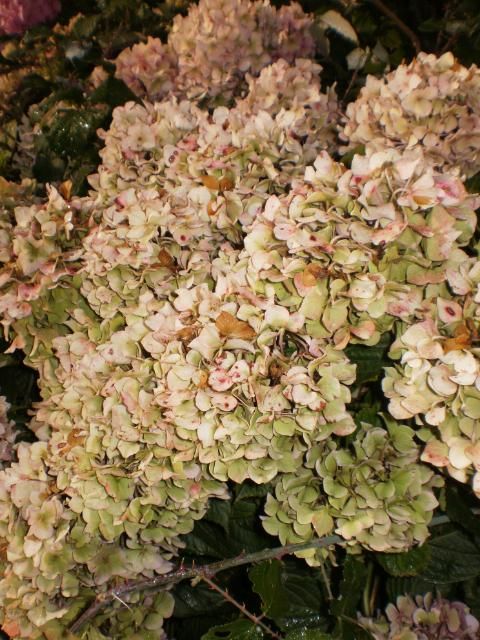 This morning the swallows ( les hirondelles) are getting ready to leave. I still find it amazing that they come here each summer from Africa - and now have that huge journey back as winter slowly creeps in. 'Flying school' for this year's new arrivals is well under way with the garden (and even the kitchen due to a navigational blip) full of swallows swooping , twisting and turning in the sunlight. The noise they make is amazing; if only my blog had sound!! Organising the birds off their phone and electric cable 'runways' in the lane must be a nightmare for the ornothological air traffic controllers!!!
Charles, le Baron du Breuil, is feeling much, much better this morning. His leg is less sore and he is relaxing it more. I have finally managed to get a good look at it - and it seems as if he took the end off completely, perhaps trying to climb a tree? He can scamper up a tree very easily but cannot reverse down gently with just one back paw and sometimes has to use the little stump to steady himself on the way down. I suspect it may have been taken off by the tree bark. Ouch!
This morning he is in his own feline world - fascinated by all the bird activity to say the least!........
He has climbed onto the high wall, sitting in the sunlight no doubt hoping to catch one as they whizz past above his head!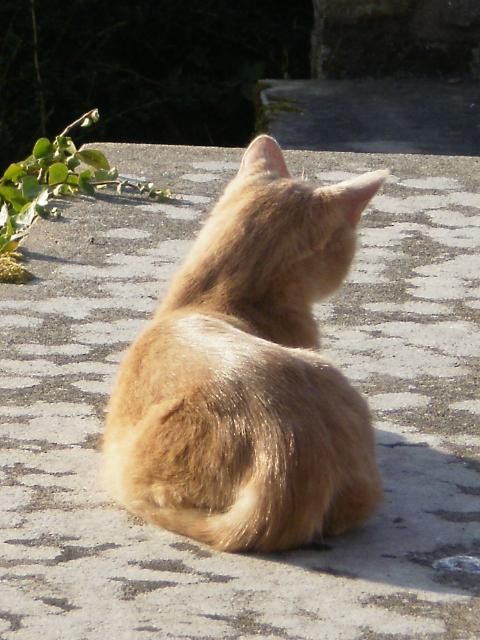 But the sunlight is so warm that a little male grooming wouldn't go amiss too!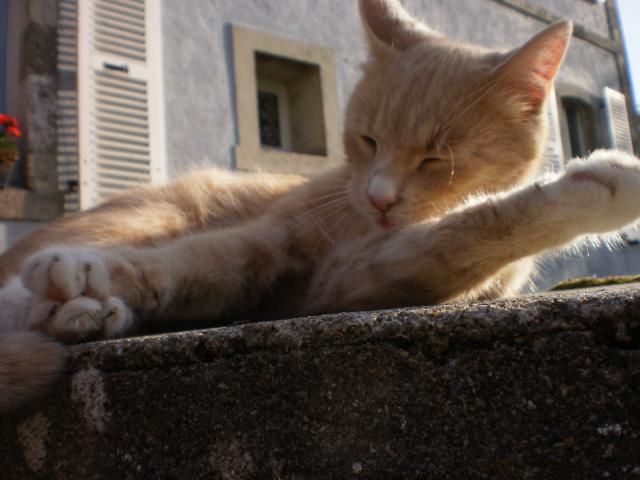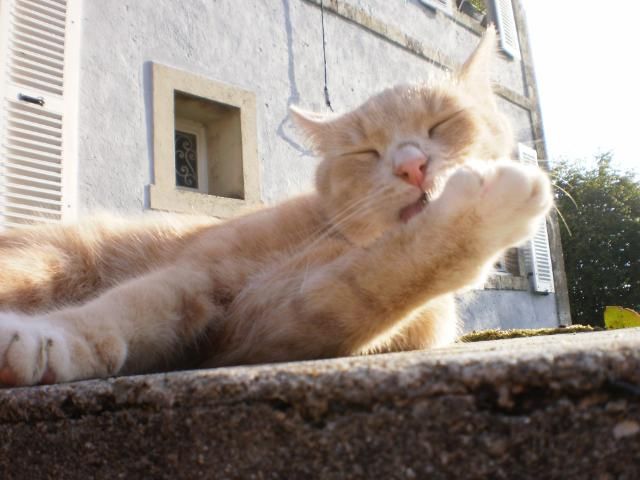 He has never met another cat ( well, not since leaving the litter he arrived in!) as we are quite remote here on the marsh but, one day, some Mademoiselle may just wander down the lane - so, he has to be prepared!
And where is Diggers Fanshaw Brownshaw this morning, I hear you asking?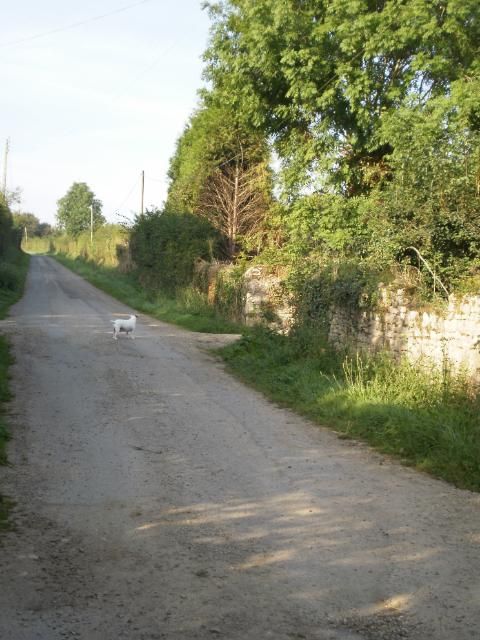 Well, he is also out and about and, from the photograph above, looks like he has reached the crossroads in his life ! Actually, he is waiting for the mobile patisserie van ( which comes twice a week) as Madame always has a tasty morceau for him

!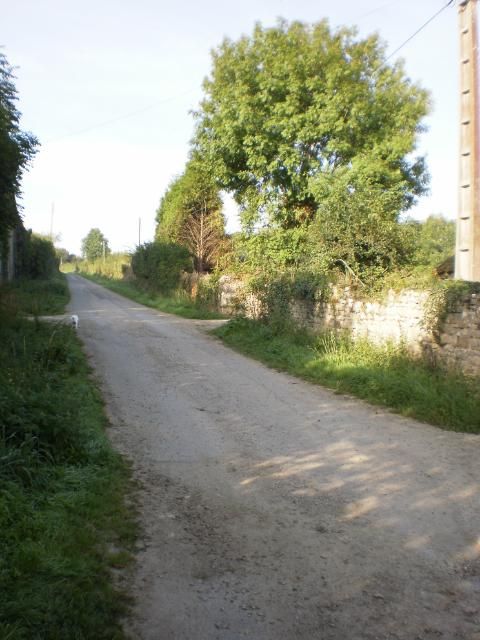 No brocantes today.....quel dommage; but, tomorrow, a 380 stander ..... so I am really looking forward to it!!
I hope your weekend is as sunny and warm as here in Normandie......and may all your patisserie vans be stuffed with delicious handmade treats!
A la prochaine .................