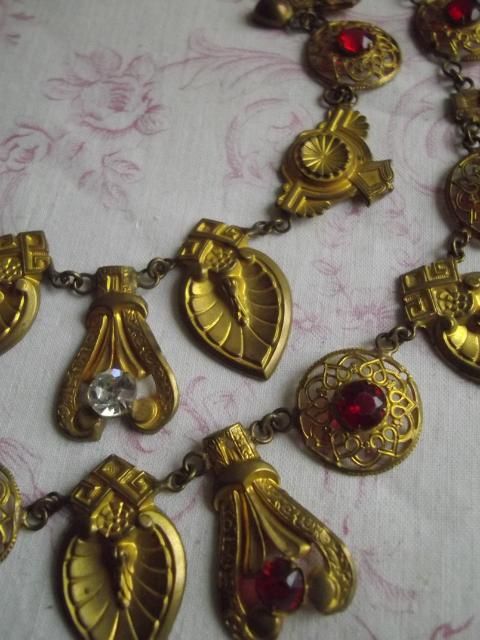 .........................
I have at last managed to sort out and link the Simply-Chateau facebook page with my blog page! It means I can put some pictures of my latest treasures on Facebook as I womble through my day!!
I have spent most of today sorting through some boxes of dowry linens that had been stashed away since the early 1900s. It looks as if they were all worked by the same hand; I think I must have someone`s lifetime collection.
There is an amazing small girl`s silk-layered dress with sweet rose buds and sprigs that comes with a matching draw-string dolly bag and hat. Still in its original box it is in wonderful condition so it must have been for a very special occasion. I need a small mannequin now so I can photograph it!
My favourite treasure of the day is this decadent 'repousse' tole necklace that came from a theatre company which operated in the early 1900s. It is such a confection!
I wonder what tales it could tell?
A la prochaine mes belles
xxxxxxxxxx