At an recent early morning brocante I found the most wonderful set of old postcards all dated 1922 and written between Robert and his 'amour', Marcelle . Some were quite saucy and risque for the 1920s with divine boudoir lingerie on show!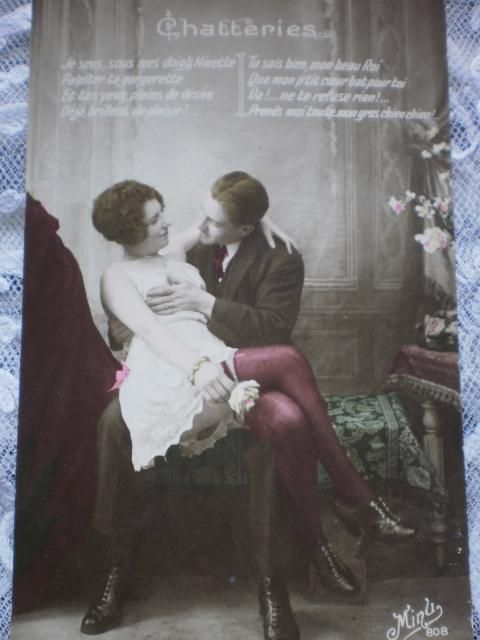 "soft and tender kisses for you my love"......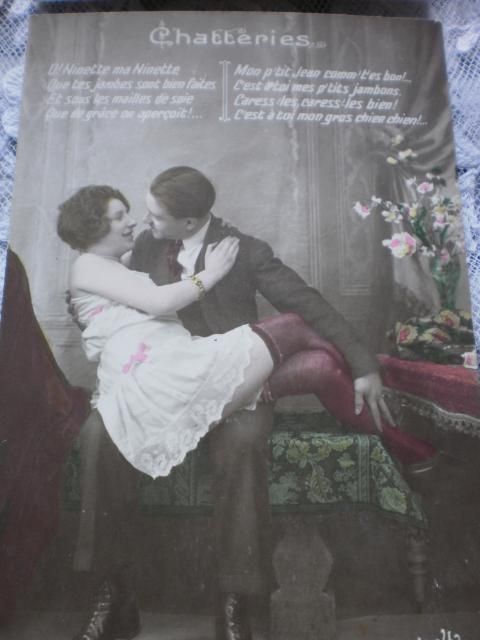 ...."a thousand loving kisses from the one who loves you forever"......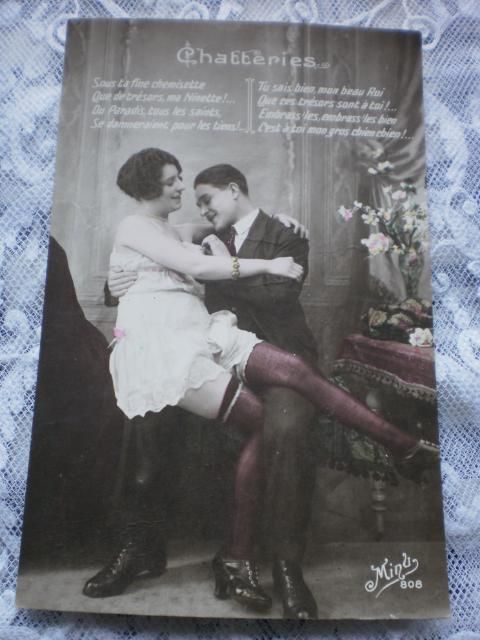 .."your petit Robert for life".......and
....."I will be there soon and my first soft and tender kisses are for you".
I wonder how their story ended. Was it just a brief romance or did they stay together for a lifetime? Sadly we will never know..............