As the weather is fine work has started early on the repainting of our tiny chateau. This place is such a wonderful little treasure hidden here on the Normandie marshes. It was built in 1838 as a hunting lodge for the Lord of the manor whilst his servants and hunting staff lived in the now crumbling buildings around the courtyard.
It was built in the grounds of a much larger ancient chateau which has now long gone and all that remains is our little mignon. I adore the old zinc chateau emblem girouette on the roof....a dragons head and we call him George!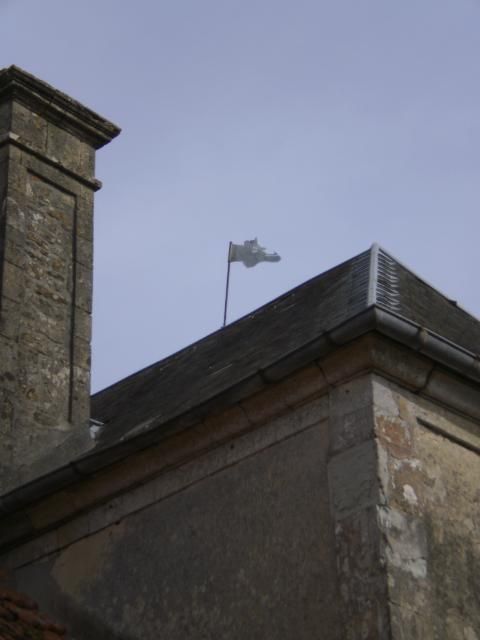 The day we signed for the house the notaire gave us the keys telling me I am now the new chatelaine of the chateau which was quite scary! I have since been very conscious that we have to restore as sympathetically as possible and try to keep it all as original as possible as I feel responsible for the old girl......yes definately a female! We have tried to replace old with old and as brocanting is my passion that hasn`t been too tough!!!
So the dilemma has been the exterior which hasn`t seen any paint for over 60 years. There is a practise in Normandie to reveal the old stone below and to point the gaps all very tidily. But that is so wrong for the old girl even though the old stone below looks beautiful. She should have the crepi" covering. Then we had to find someone who would be gentle with her and not blast off all the old crepi then replace it with a perfectly smooth finish like a new house. We have found a superb monsieur who is working with old lime fillings and understands just what she should look like, tidier but still old and full of charcter. I have told him to treat her like a lady!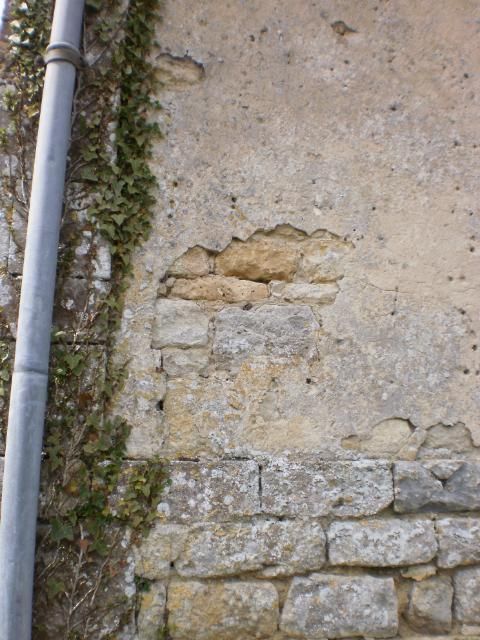 SO the next dilemma was what colour? We have sat and pondered the old girl from all angles...........
And we have finally decided on very pale French grey with white window frames and white shutters.
But then on the other side to the photograph above is a matching door with wonderful old iron balustrades......do we do the doors and ironwork white too or will that be too much?
SO whilst we await the delivery of the scaffolding she is getting a jet wash and the lower damage filled with a lime and sand mix.
It`s too late to change my mind on the colour now as the special paint is ordered and is on the way. I just hope we do the old girl justice!
I will keep you posted and if I have made a mistake can I come and live with you please?